Jan. 02, 2019 – Town of Polk, WI – The 19th annual Bridal Fair at the Washington County Fair Park is coming up January 27.
There will be over 70 vendors on hand with everything from dresses to cakes, wedding venues to entertainment.
Ticket Price*:
$5.00 Pre-Sale
$6.00 Day-Of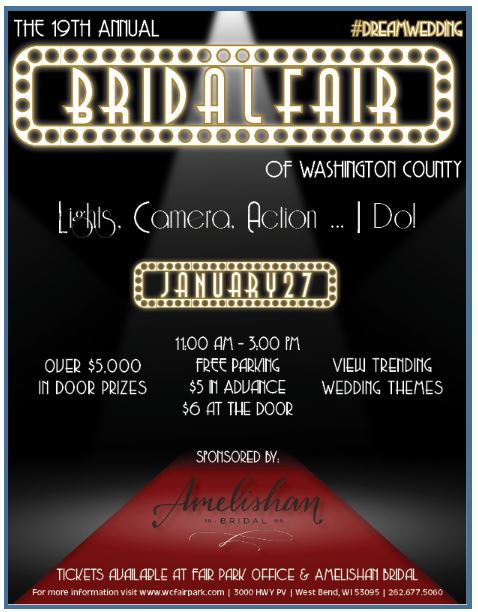 *Children 12 and under are FREE, Parking is FREE
All Brides (Grooms) are entered to win one of many door prizes being given away during the event.
Tickets are available at the Fair Park office and Amelishan Bridal.