February 22, 2022 – Jackson, WI – The Kettle Moraine Lutheran High School Varsity Cheerleading Team concluded a successful competitive season at the Wisconsin Association of Cheer/Pom Coaches (WACPC) 2022 Wisconsin State Championships on February 19, 2022, at the Oshkosh (formerly Menominee Nation) Arena.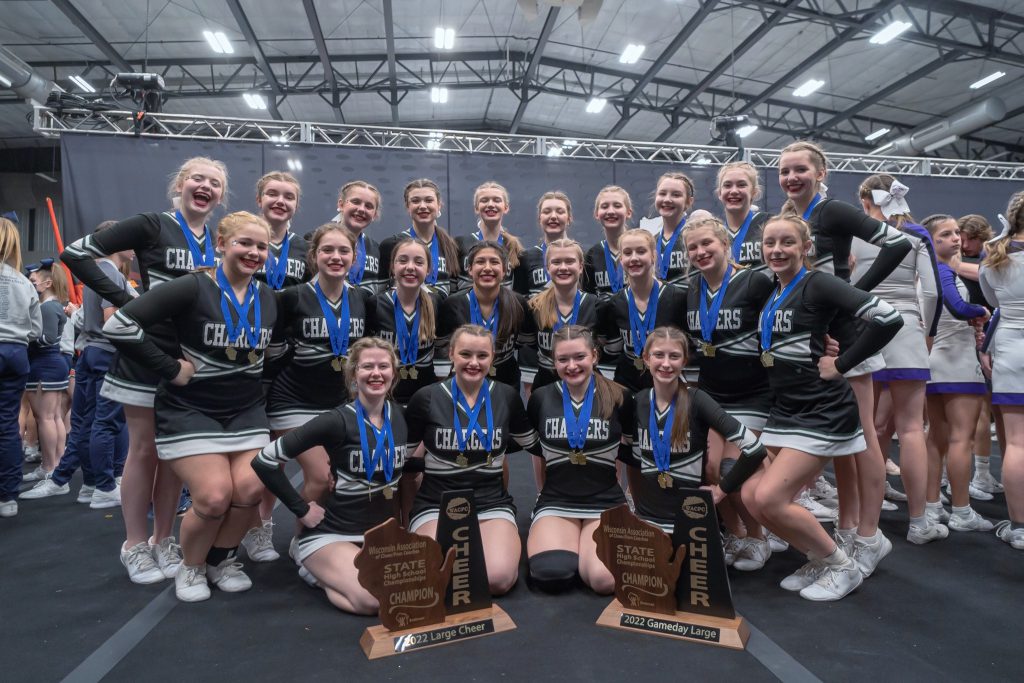 Pictured left to right, front row: seniors and captains Krista Rosine, Riley De Vor, Haley Senfleben, Audrey Matthias, middle row: Bella Tollefson, Kelsey Stelter, Lauren Gold, Nairy Cardona, Amelia Scherwinski, Grace Steffens, Kennedy Wetor, Anna Kickbush, back row: Katelyn Pfundtner, Mikayla Hoeft, Katie Scheunemann, Isabella Lietz, Sophia Egelseer, Mikayla McCarthy, Ella Stolzman, Hazel Wagie, Julia Balza, Chloe Reuter.
The Chargers took the stage first for a "traditional" routine in the Large Varsity Division, where they had a flawless, zero deduction performance, earning the state title. 
The Chargers' second performance, their "game day" routine was also electric and continued KML's dominance in the event winning their 10th straight state title.
This is only the third year in program history the team has competed in two routines and the very first time KML has earned a State Championship in both divisions.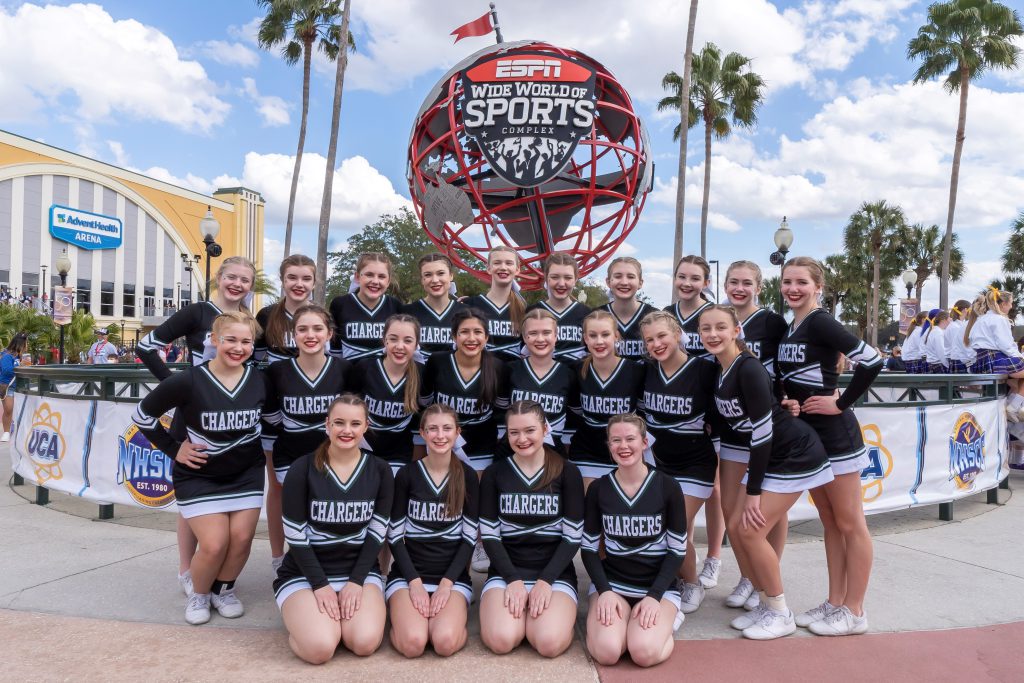 KML has won 16 state cheer championships since 2002. This concluded an amazing season for the Chargers' cheer squad, which also participated in the Universal Cheerleading Association (UCA) National High School Cheerleading Championships (NHSCC) at the ESPN Wide World of Sports in Orlando, FL, February 11-12, 2022, and finishing in 10th place.