West Bend, WI – Classics for a Cause is back with a 'smokin' hot yellow 2007 Mustang Shelby GT500 that will be raffled off and the winner selected during the 2021 Enchantment in the Park.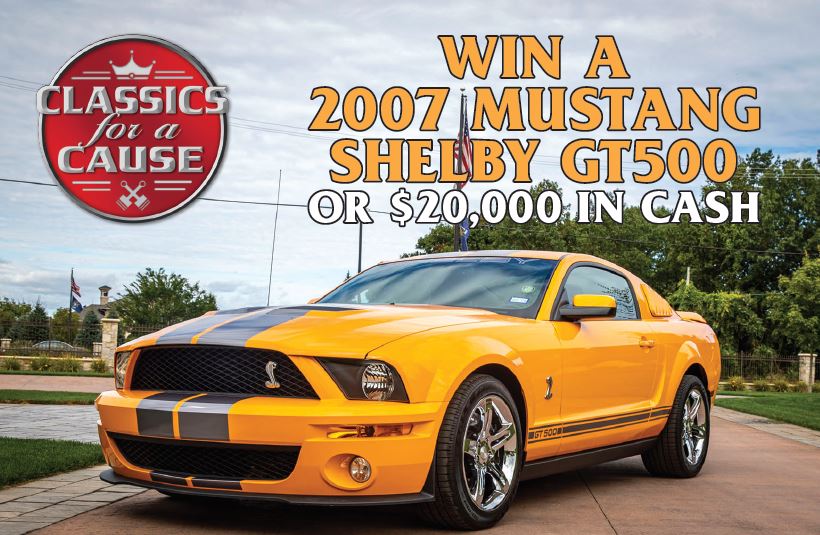 This 2007 Ford Mustang Shelby is powered by a supercharged 5.4-liter V8 producing 500 horsepower and 480 lb-ft of torque and features four valves per cylinder.
Modifications include Ford Racing ignition-coil covers, a JLT carbon-fiber air intake with a conical filter, and a strut-tower brace. For exhaust it has manifolds with dual pipes and flow master mufflers. The brakes are Four Wheel Disc and it has power steering as well.
Click HERE for a schedule on where you can view the vehicle firsthand
Purchase the winning ticket today at $20 a piece or 6 tickets for $100 by calling Paula at 262-335-4498.
This local event is a collaboration between Senior Citizens Activities, Inc. & West Bend Sunrise Rotary – two very noteworthy non-profit organizations that positively help, serve and support the community in a variety of ways. Raffle License #R0013150A-23559