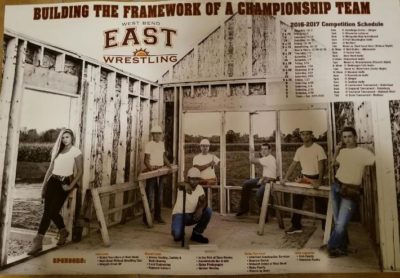 Nov. 20, 2016 – West Bend, WI "Building the framework of a championship team" these are the words chosen to inspire West Bend East Wrestling this year.
Official practice started Monday Nov. 14, and the team has really hit the ground running.
With several wrestlers participating in the open mats the last few weeks, East Wrestling is gearing up for a great season.