42nd annual Fundraiser by West Bend Noon Kiwanis
West Bend, WI – On June 18, 2019, the Kiwanis Noon Club of West Bend will host the 42st annual "Steak in the Park" event at the Regner Park Pavilion beginning at 5 p.m. Proceeds from this year's event will benefit the Albrecht Free Clinic.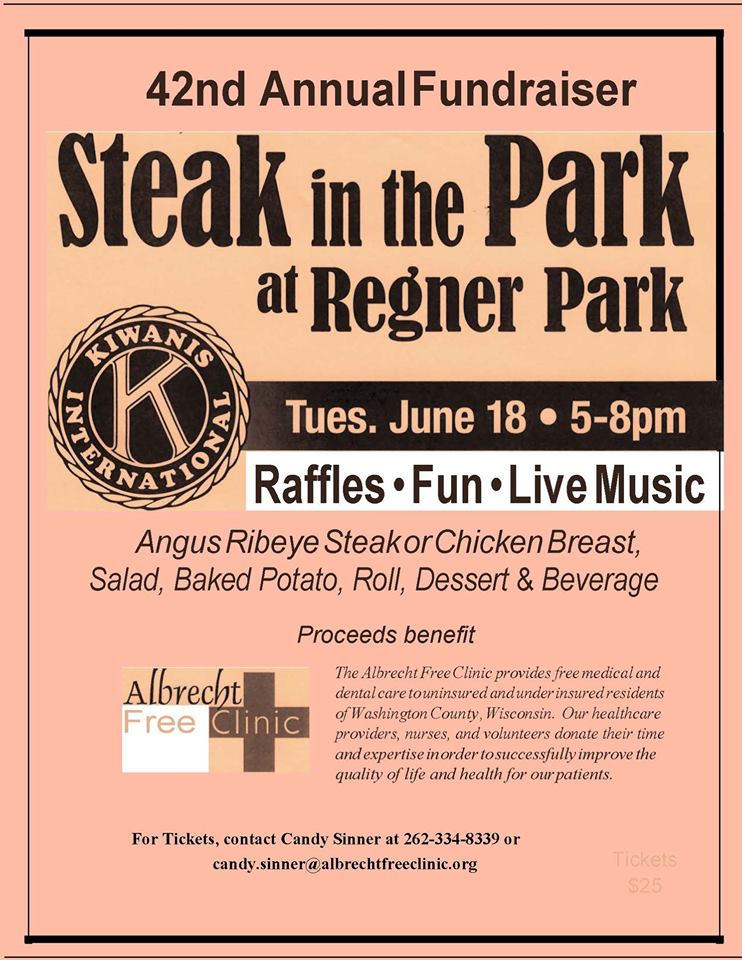 Dinner includes Angus Prime Cut Steak or Chicken Breast, Salad, Baked Potato, Roll, Dessert and Beverage for $25.  Tickets are on sale now and can be purchased in advance at Horicon Bank.