It's time to celebrate and save with award-winning vehicles including a new Pacifica front wheel drive all-wheel drive get up to $2000 off on select models.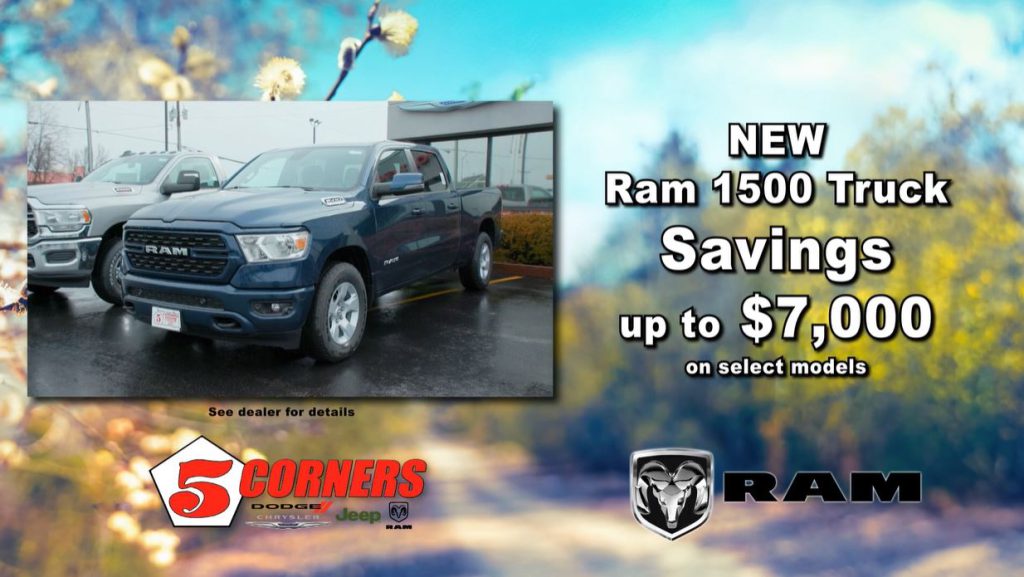 New Ram truck built to serve with big savings up to $7,000 on select models.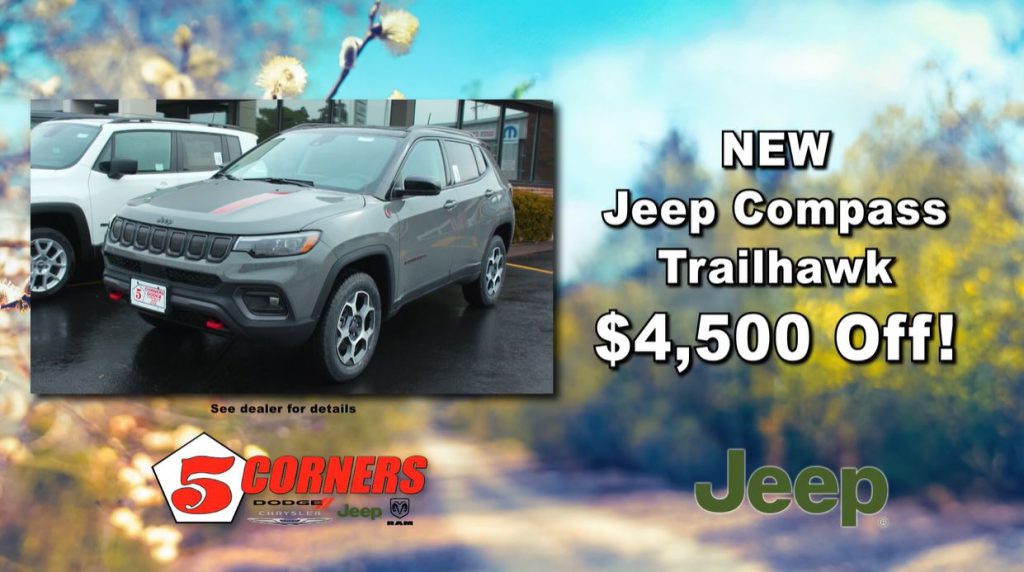 Enjoy the celebration event with more savings on a new Jeep Compass Trailhawk $4500.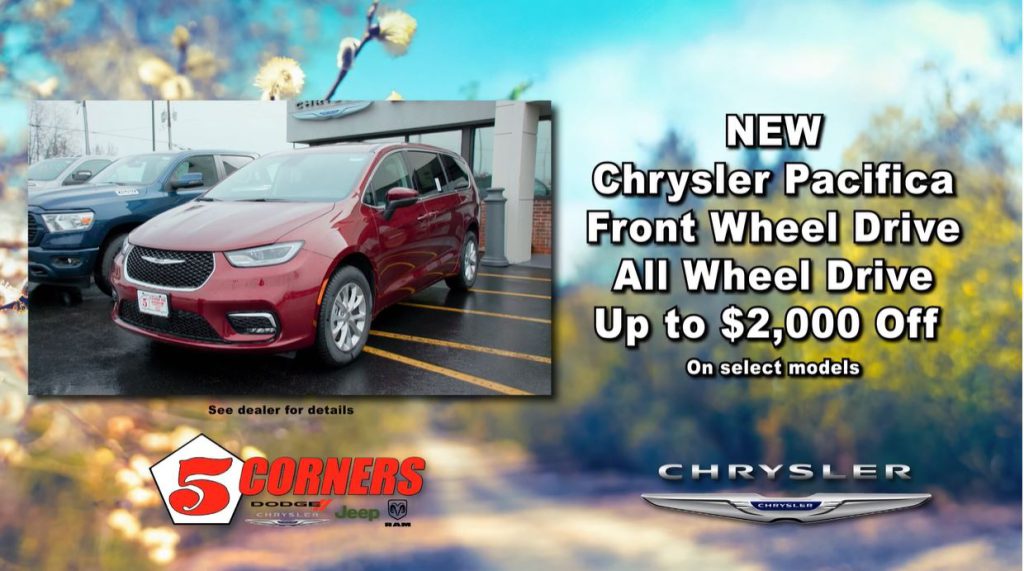 Get outstanding service from the professional service center as Five Corners focus on your needs, your safety and best pricing.
Thank you for visiting 5 Corners Dodge on Highway 60 in Cedarburg, WI.