5-story apartment complex proposed for Downtown Hartford | By Samantha Sali
August 10, 2018 – Hartford, WI – Downtown Hartford may soon be getting a five-story, 77 unit apartment complex.
Brookfield-based Brayton Management Co. Inc. is currently developing a mult-family construction plan for the now-empty lots on the corner of Main Street and State Street.
The Hartford Planning Committee during its July meeting, reviewed the proposed apartment complex which will have 1-3 bedroom apartments, 117 parking spaces including underground parking, and several amenities including an elevator, conference room, coffee bar, fitness room, and game room.
While the zoning has been addressed, the project still has to be present to the Planning Comission and then the City Council.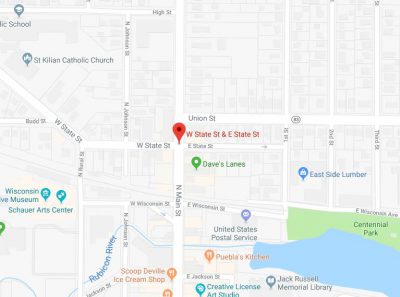 City Administrator Steve Volkert said he anticipated the plans would come up for review before the fall.
Once everything is approved and there is a developer agreement, the City of Hartford would take ownership of the property to remiediate and prep for construction.
Volkert said if the plan is approved it would be a great addition to the city.
"This corner has been on our radar as a catalectic project and part of the downtown redevelopment since 2015 when a plan was rolled out," he said. "History has shown when you concentrate market-rate apartments in a walkable downtown, it greatly improves viability for the merchants and property owners in that downtown."