March 6, 2022 – West Bend, WI – After going 15-1 in WYBL league play the 5th grade West Bend West JR Spartans team earned the No. 1 seed in their league tournament.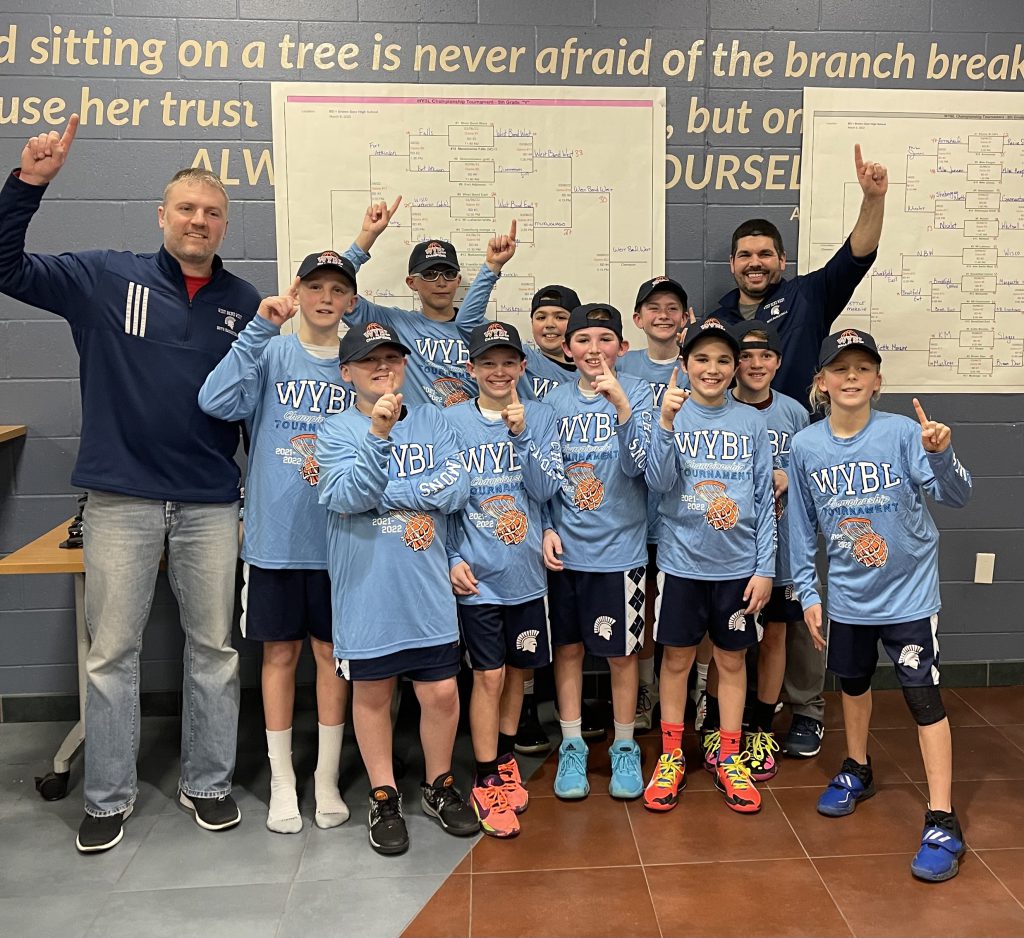 Front row: Colton Johnson, Jaxon Klas, Austin Ladd, Carter Ladd & Rylan Gildner Back row: Coach Jamie Ehlke, Liam Biertzer, Lincoln Nolte, Emileo Ehlke, Connor Worth, Isaac Loether & Coach Dom Ladd
On Sunday, March 6 the Jr. Spartans won four games in a row at Brown Deer High School to earn the league championship.
After taking down Menomonie Falls, Oconomowoc and Mukwonago the Spartans beat Muskego 30-21 in the championship game.
The Spartans were led by guards Austin Ladd and Isaac Loether who scored 43 and 39 points on the day respectively.
The 5th grade Spartans turn their sights to the Badgerland State Championship Tournament taking place March 19-20 at Muskego High School.