January 29, 2022 – West Bend, WI – The 5th grade West Bend West JR Spartans won the Fondy Big "B" Tournament today in Fond du Lac, WI.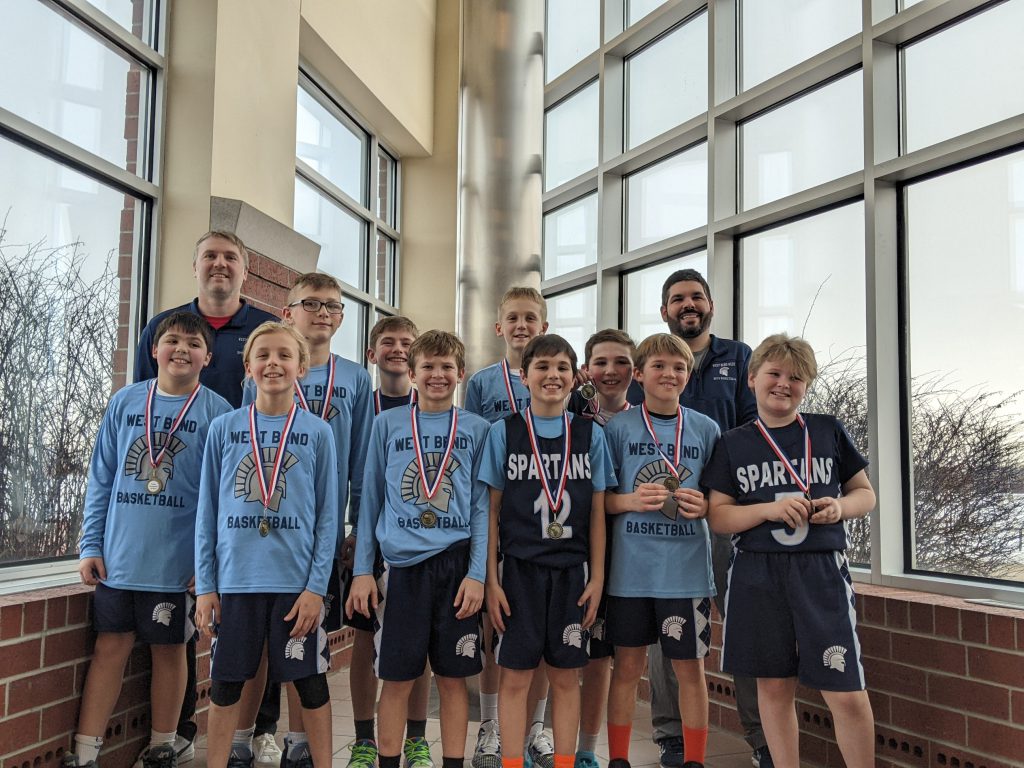 After posting wins against Kimberly and Fond du Lac, the team beat Neenah in the Championship 25-20 to secure its second tournament championship of the season.
Click HERE to SUBSCRIBE to FREE local news at
Players: Emileo Ehlke, Connor Worth, Rylan Gildner, Carter Ladd, Austin Ladd, Lincoln Nolte, Jaxon Klas, Isaac Loether, Colton Johnson, and Liam Biertzer. Coaches: Jamie Ehlke and Dom Ladd.