November 28, 2021 – West Bend, Wi – A crisp night with temps in the 30's as neighbors gathered along the sidewalk for the 69th annual West Bend Christmas Parade.
The parade stepped off at 5 p.m. and began with a float offering a moment of silence for the victims in the Waukesha Christmas Parade tragedy. People along the parade route were respectful and offered a moment of silence for the six people killed and dozens injured at the Waukesha Parade.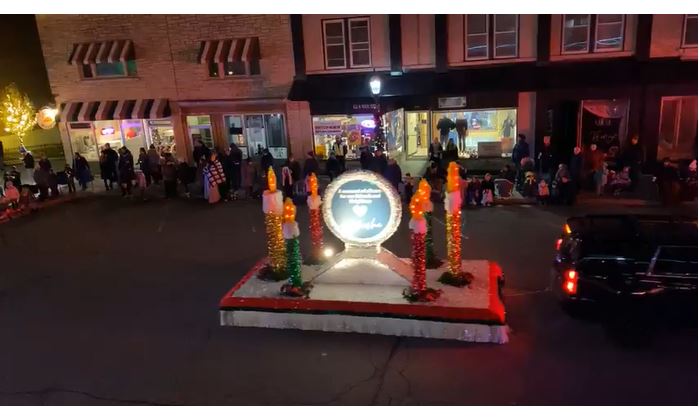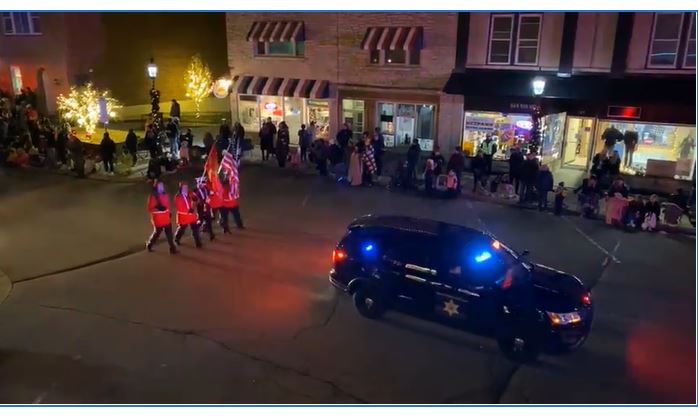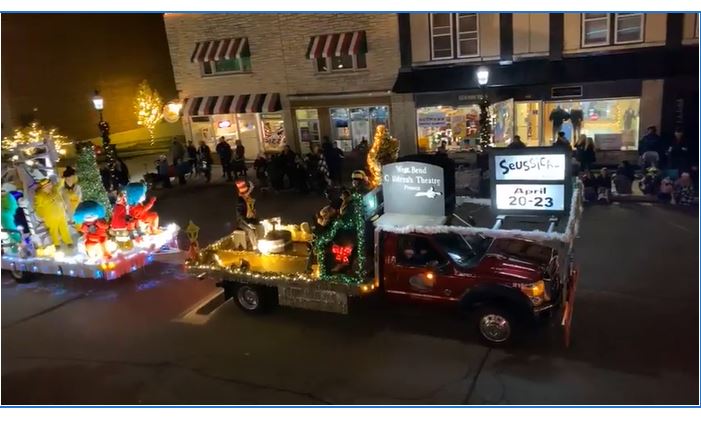 There was a brilliant float highlighting the West Bend Children's Theatre. It brought a Macy's Parade flair to West Bend with its magical characters and glowing tribute to Dr. Seuss. Click HERE for ticket information to see Seussical the Musical this spring.
The 3rd Marine Aircraft Wing Ceremonial Band was also a huge hit.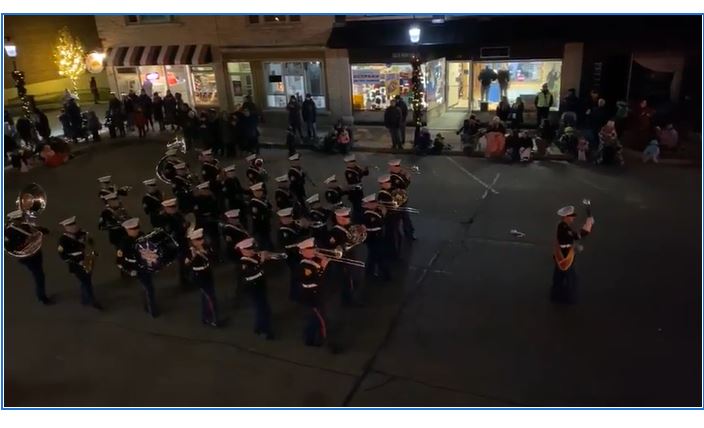 A note of thanks to Boss Realty for access to WIFI and the broadcast booth overlooking Main Street.
The winners of the West Bend Christmas Parade float judging will be posted as soon as information becomes available.