Common Sense Citizens to meet April 10 with special guest Assembly Rep. Janel Brandtjen | By Bernie Newman
April 8, 2019 – West Bend, WI – State Assembly Representative Janel Brandtjen (R-Menomonee Falls) of the 22nd Assembly District will be the featured speaker at the Wednesday, April 10 meeting of Common Sense Citizens of Washington County.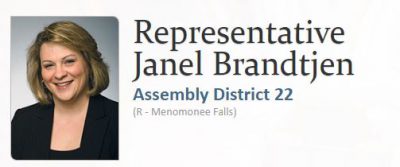 Rep. Brandtjen will give a State government update and field questions.
We will also discuss the April 2 election results and future elections.
The meeting will begin at 7 p.m. at The West Bend Moose Lodge, 1721 Chestnut Street, West Bend.