VIDEO | Miss Wisconsin USA 2019 Danika Tramburg of Richfield reflects on the importance of faith
April 19, 2019 – West Bend, WI – Miss Wisconsin USA 2019 Danika Tramburg of Richfield will be leaving Easter Sunday to compete for the Miss USA crown on May 2 in Reno, Nevada.
Tramburg, 22, is a graduate of Living Word Lutheran High School in Jackson, she completed college at Concordia University Wisconsin in three and a half years and earned a Bachelor of Science in Sport and Entertainment Business.
She was selected as Miss Wisconsin-USA 2019 in Fond du Lac on Sept. 9, 2018.
Tramburg recently sat down for a one-on-one interview at the Museum of Wisconsin Art where she spoke about her pageant titles, how she's preparing for Miss USA and she talked passionately about her faith.
"Honestly faith…  that's the glue to everything," said Tramburg.
"There's always things life is throwing at you and my faith is everything and I don't think I would honestly be where I am right now in this position where I can be a voice for the community and I believe God put me here for a reason."
Tramburg said her faith has kept her "grounded and humble."
Tramburg's blog, PerfectYourPurpose , she writes frequently about her faith.
My strong faith has carried me through this journey we call life. From working the Super Bowl to engaging in philanthropic initiatives with the National Basketball Wives Association, playing college basketball to being Miss Wisconsin United States 2017, continuing to place in the top 10 at Miss United States and now holding the title of Miss Wisconsin USA 2019…I am always amazed to see what God has in store for me. Volunteerism is a passion of mine. Giving back is the start of creating a loving world. A topic that is truly moving to me is human trafficking and I strive to spread awareness of this horrific crime against humanity using my voice for those who are voiceless.
I believe we are all placed on this earth for a unique purpose. Although we may get caught up in the day to day struggles, there are so many great things to keep our focus on. I find comfort in the words of John 16:33 "I have told you these things, so that in me you may have peace. In this world you will have trouble. But take heart! I have overcome the world." My mission is to help others discover their unique purpose through recognizing their gifts and talents and utilizing them to be the best they can be and help others in the process.
Tramburg will be one of 51 women competing in the pageant in Reno Tahoe.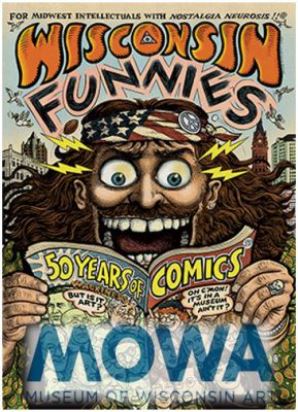 "The difference between my title and Miss America is that Miss America has a talent portion of competition and they recently got rid of the swimsuit portion. Miss USA we compete in interview, swimsuit, evening gown and then there's an on-stage question and Miss USA then continues to Miss Universe so there's that international component."
"Aside from the title of Miss Wisconsin USA, and my sash and crown it's really a year of service," she said. "When you go into this and win you have to understand this is a platform and you have the opportunity to share your voice about something you're passionate about and that's what Miss Wisconsin USA means to me and it gives me the opportunity to spread awareness about human trafficking  platform and it gives me a greater voice to do so that's what this whole title embodies."
Behind the scenes, Tramburg said she's pretty much the girl next door.
"I work a full-time job, I have two planners, I'm super close to my family and there are always things that are being thrown at you including a lot of requests that come out of nowhere so you just have to be on your toes," Tramburg said. "It takes a strong individual and a well-organized individual to handle everything that comes at you and I've been really fortunate growing up playing sports and it's given me a sense of time-management, dedication and determination to handle all those things."
Tramburg currently works as a full-time marketing associate at Kapco in Grafton. She uses her profile to bring awareness to the cause of fighting human trafficking. She volunteers with Wisconsin organizations including Washington County Anti-Trafficking Advocates, Susan G. Komen Foundation, Hunger Task Force, Juvenile Diabetes Association, and Special Olympics.
See Danika's social media pages on Facebook and Instagram for details on her Miss USA journey and her lifestyle blog PerfectYourPurpose.