April 19, 2019 – West Bend, WI – Tabetha Wolfe of West Bend is helping bring awareness to multiple sclerosis (MS) via the MS Run the US. "The run is dedicated to raising awareness and funds to support multiple sclerosis (MS) research, while also supporting those living with disability due to MS," said Wolfe.
On Monday, April 15, Wolfe started Segment 2 of the MS Run the US relay across America. She will be running a marathon a day for eight days (204 miles) from Barstow, CA to Las Vegas, NV.
Below is a story from Wolfe about her fourth day on the road.  Click HERE to read more about her motivation to take part in MS Run the US.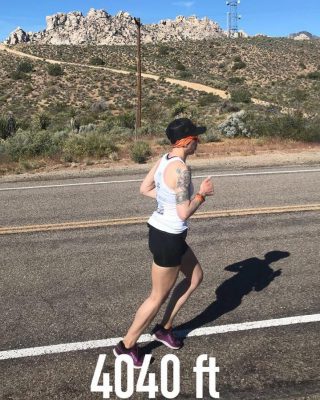 Day 4✔ 28.06 miles with 112.6 miles covered over the last four days. Over half-way done.
Our first night camping in the desert started out with a bang as we were getting ready to turn in for the evening the generator for the RV went out. The crew tried to get it going but were unsuccessful. So we spent the night without the generator…not a big deal. But this will propose some interesting camping tonight.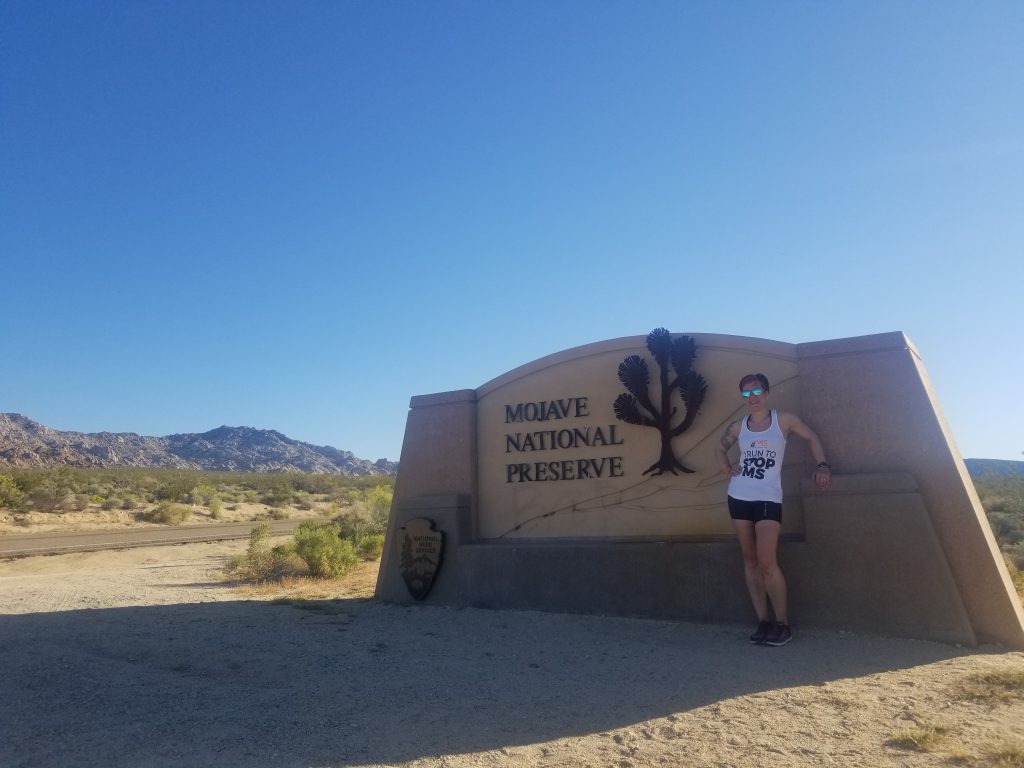 Today started out rough, I went up hill covering over 2,000 feet in elevation. The first three miles I was not mentally in the right place, but kept repeating a quote from the letter my daughter wrote me… "Everything you need is already within."
I also reflected on why I am out in the middle of the Mojave Desert. I am here from my mother-in-law Betty and my cousin Kelly Witte along with all the others that suffer with MS and to make this invisible disease VISIBLE! And that got me through.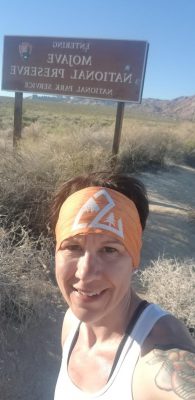 Although it was rough, I kept plugging away. At mile 9 Peter told me it flattens out over the next three miles then it's all down. Well the next three miles were all up, and big up. 
 But after mile 12 I finally hit the down.
It was great to open up and pick the pace a bit.
I finished at an old train station that has been changed into the visitor center. This was an awesome place to end since the generator is broken we can't shower so I was able to use the bathroom to clean up and then sit in air conditioning.
Now we are eating then enjoying the desert night sky.
Until tomorrow. Which will bring another 2,000 feet in elevation…. again.