A bit of trivia as we await the headliner announcements for the 2019 Washington County Fair
Feb. 12, 2019 – Washington Co., WI – It should be sometime this week when the Washington County Fair announces its headliners for 2019.
Last year the acts at the Silver Lining Amphitheatre included Walker Hayes, Collective Soul, Soul Asylum, 3 Doors Down, Carly Pearce, Ryan Kinder, Tucker Beathard and Scotty McCreery.
The 2019 headliners for Dodge County Fair and Fond du Lac County Fair are already starting to sell tickets for their grandstand entertainment.
As we anticipate the announcement for the Washington County Fair why not play along with some trivia and see how much you know about entertainment from the past.
Which artist sang at the Washington County Fair and was then featured on the front of the national tabloids looking haggard with the headline indicating the county fair put her "at death's door."        a) Wynonna   b) Ann Wilson    c) Tanya Tucker      d) Loretta Lynn    (For bonus points… what year did this occur?)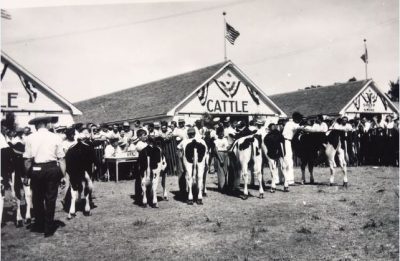 2. Several performers from American Idol have played at the Washington County Fair. Can you name two?  How about three?
3. There has been a running conversation about THE BEST lineup of entertainment that created a big draw for the Washington County Fair. Do you remember who that was?
a) 2001 – Tanya Tucker, REO Speedwagon & Sammy Kershaw    b) 2003 – Sonic Flood, Neil McCoy, Kenny Rogers & BoDeans
c) 2010 – Little Big Town, Cinderella/Dokken/Jackyl & Kenny Loggins/Dennis DeYoung/Starship    d) 2011 – Loverboy, Dierks Bentley & Train
e) 2015 – Charlie Worsham/Dan & Shay/Travis Tritt, Bret Michaels & Kip Moore
Answers will be posted on Wednesday. Click HERE for more details about the 2019 Washington County Fair.