March 14, 2023 – Hartford, WI – On Tuesday, March 14, the Hartford Common Council will discuss and consider accepting a quote to purchase an indoor golf simulator.
According to the council agenda, it was 2021 when Jazzercise ended its rental agreement with the Hartford Parks & Recreation Department.  To replace this revenue, the staff has recommended purchasing an indoor golf simulator.  Proposals were requested from 3 vendors, with Foresight Golf of San Diego, CA selected as the supplier.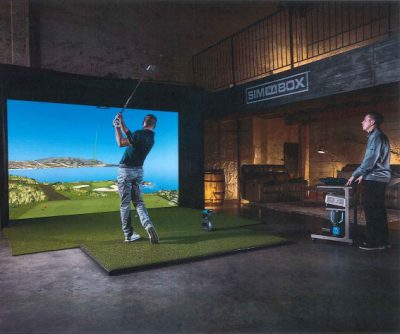 The golf simulator software will provide full rounds of golf at virtual world-class courses, such as Pebble Beach, St. Andrew's, and Spyglass Hill.  Users can practice on the range or specific holes and compete with other users from around the world.  Family-friendly mini-games of skee ball, bowling, and darts are also available.
Click HERE to SUBSCRIBE to FREE local news at
The $36,898 purchase price of the simulator will come from the reserve Recreation Fundraising account.
The money in this account is generated from Hartford's Summer Fun ticket sales.  All revenue from the simulator sales will be returned to the reserve Recreation Fundraising account until the full $36,898 is refunded.
After that 25% of the sales will continue to go to the reserve Recreation Fundraising account and the remainder will be used to cover increasing department expenses.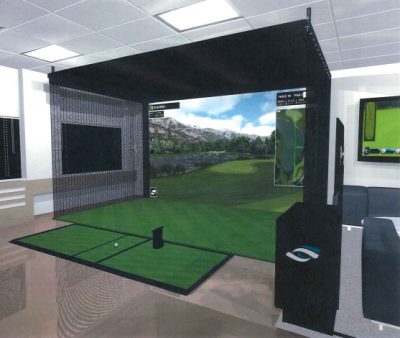 The purchase of simulator includes a golf mat, hitting screen, computer, projector, side screens, installation, and a two-year warranty.
Other items on the agenda include: a proposal to spend $50,087 on playground equipment at Homestead Park, leasing tillable farmland around Hartford Municipal Airport, and a proposal to adjust the pay for Taxi Service drivers. Click HERE to review the full agenda.
The Hartford Common Council meeting begins at 7 p.m. in the council chambers at Hartford City Hall. The meeting is free and open to the public.