A love story in Barton: Mary Hafeman works with Hank on his swing as the U.S. Open starts June 12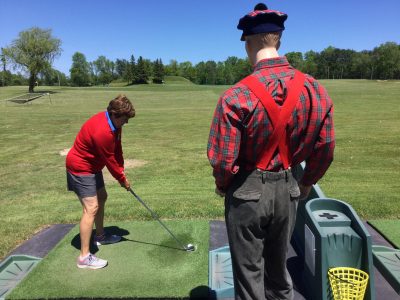 June 7, 2017 – Barton, WI – When Hank was through practicing at the Barton course, he knew he desperately needed help.
He called PGA Pro Mary Hafeman of West Bend.
"What I see as your biggest problem is you are too stiff," said Hafeman.  "Here, watch my swing."
On Thursday, June 8 the Main Merchandise Pavilion at the U.S. Open at Erin Hills is open to the public.
Click
HERE
for more details.