June 10, 2023 – Hartford, WI –  The Art in Hart Committee paid a visit to Laufer Trucking to thank them for their generous donation to the first of what they hope are many murals in the downtown.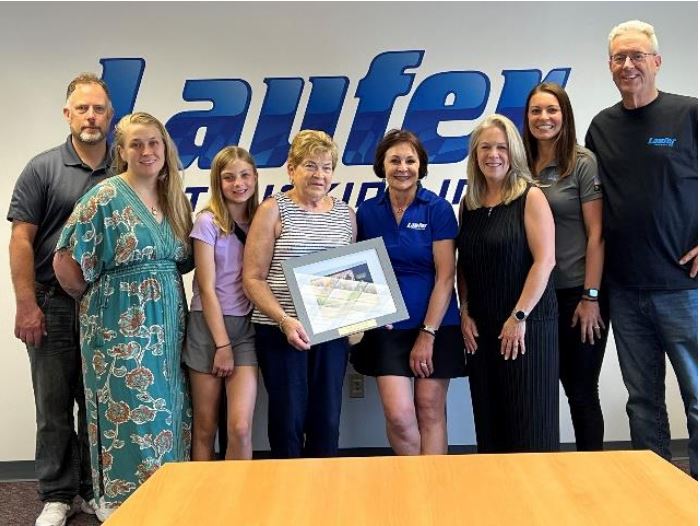 The committee had its first mural painted in August of 2022 and are geared up to paint up to five more this Summer.
Click HERE to SUBSCRIBE to FREE local news at
They are looking for others, like Laufer Trucking, to help sponsor these pieces of art in our downtown.