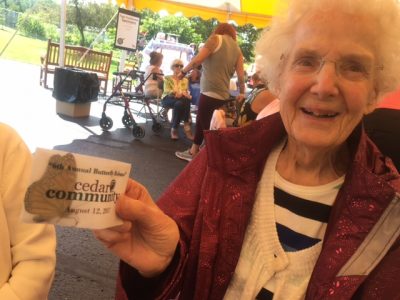 August 11,  2018- West Bend, WI – The folks at Cedar Ridge will be hosting their annual butterfly release today.
Just before noon a bunch of orange and black monarch butterflies will be let go by residents and their friends and families.
The event is a fundraiser to benefit Cherished Moments, Cedar Community at Home's hospice program, which provides staff education and fulfills last wishes for hospice patients.
The butterflies arrive in small, crisp envelopes. Seniors love them as much as the six year olds.