May 28, 2019 – West Bend, WI – Meet Lorraine and Dolores. Lorraine has been visiting Dolores weekly for months – the stories they have shared with each other consist of everything under the sun.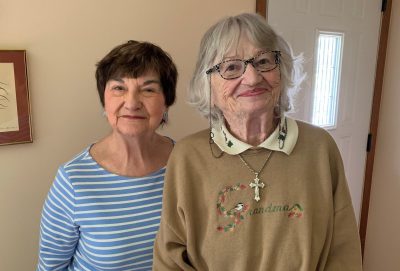 One hour a week provides them both with humor, insight, history, reflection, and thankfulness… and baseball. (GO BREWERS!!)
The perfect match was made thanks to Interfaith Caregivers of Washington County.
Interfaith Caregivers of Washington County is a community-based non profit organization which helps seniors in the county remain independent.
Interfaith Caregivers strengthens the community by connecting seniors with caring volunteers there to lend a helping hand. Interfaith Caregivers can assist with tasks like grocery shopping and transportation, helping make each day a little easier. Our vision is that all Washington County seniors will have access to the resources necessary to maintain independence.
Click HERE for more information and find out how you can become a volunteer at Interfaith Caregivers.