A wreath for Gov. Walker at the Wisconsin State Capitol handmade in Washington County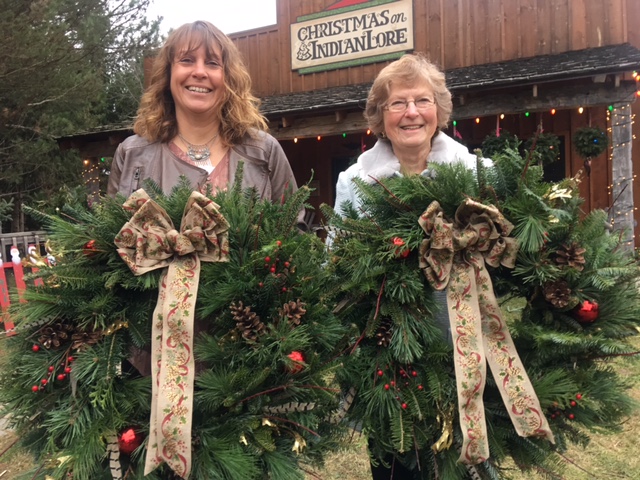 Dec. 2, 2016 – A family from West Bend is able to boast that two of their handmade wreathes will hang this Christmas in the Wisconsin State Capitol in Madison.
Jane Muench is the creator and artist behind the wreaths. She works for her brother and sister in law at Christmas on Indian Lore.
"I made it look rustic and I threw in the pheasant feathers because I know Governor Walker is a hunter," she said.
There are five different kinds of evergreens woven into the wreaths including cedar, balsam, Fraser, white pine and scotch.
Muench is a well decorated wreath maker in her own right. She won a pair of grand champion awards last January at the annual Wisconsin Christmas Tree Producers Association.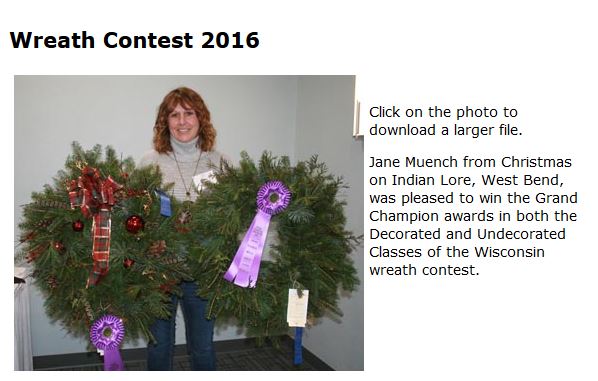 "Normally who ever wins the Christmas Tree Association contest then that grand champion makes the wreath for the capitol," said Muench.
Joyce Fechter, Muench's mom, helped her make the wreaths. "Jane does a wonderful job," said Fechter. "She's got a great personal touch and she really cares about how they turn out."
The pheasant feathers, according to Muench, came from a year of searching in the woods and the side of the road.
"I didn't follow any pattern, I just thought of some ideas and it took me a couple hours to finish," she said.
Muench and her mom, brother and sister in law left at 8:30 a.m. for Madison to present the wreaths to the governor. Watch for follow-up photos at http://www.washingtoncountyinsider.com
On a side note: This is the second Washington County business with a tie to a high-end Christmas tradition. Rick Takacs with Meadowbrook Market is carrying trees from the same vendor in Oconto County whose tree was harvested for the White House in Washington D.C.