March 7, 2023 – Hartford, WI – Aaron J. Smiley, 41, of Hartford, Wisconsin passed away unexpectedly in the comfort of his home and family on Sunday, March 5, 2023.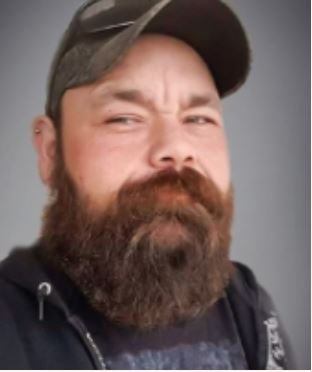 Aaron was born November 6, 1981, in Beloit, WI to Susan M. Stuit (nee Smiley.) Aaron was self-employed in website design.
Aaron was dedicated to his community, volunteering thousands of hours coaching the Hartford Sideliners Soccer Club, leading the Hartford Jaycee's for over 25 years with their annual haunted houses, dressing up as Santa for breakfast and pictures with Santa, Easter egg hunts at Woodlawn Union Park, and coordinated the Fourth of July parade and festival, and fireworks fundraising.
After the Jaycee's disbanded, Aaron became involved with The Hartford Mill. Aaron enjoyed watching his friend race at the Slinger Speedway and RC racing, wrestling, and spending time with his family, kids and grandkids.
Aaron was very sociable and liked to keep things light and joke around. He will be remembered by his passion to help anyone in need, putting others before himself, and truly enjoyed working with children by teaching them soccer skills, life skills, sportsmanship and teamwork.
Aaron is survived by his loving spouse, Rachel Rich; cherished daughters, Anastasia (Garret) Hoeppner, Alanna and Rebecca Smiley; treasured grandchildren, Luna and Oliver Balicki; dear siblings, Josh Fisher and Mekenzie Schmitt. He is further survived by loved aunts and uncles, Mike (Jodie) King and Mary King, and DuWayne Pliner, among other relatives and friends.
He was preceded in death by his mother, parents-in-law, Lee and Rita Rich; special family friend, Jordan Becker; and aunts and uncle, Sally Pliner, Becky Patience, Vicki Vasquez, Charmaine "Cookie" Grupe.
Funeral Services for Aaron will be held Friday, March 10, 2023, at 7 p.m. at the Shimon Funeral Home, 824 Union Street Hartford, WI 53027. Family will greet relatives and friends at the funeral home on Friday from 4 p.m.- 6:45 p.m.
Inurnment in Pleasant Hill Cemetery, Hartford, WI.
Contributions in memory of Aaron and his devotion to helping others and the Hartford community are appreciated to The Hartford Mill, in care of Rachel Rich.