September 13, 2021 – West Bend, WI – Parents in the West Bend School District turned out in large numbers to speak at a West Bend School Board meeting about their displeasure with Critical Race Theory in West Bend schools.
Parent Corine Freund is a concerned mother with two children in the district. She spoke during the August 23, 2021 meeting. Click HERE to view the full meeting.
Freund quoted sources and presented printed material to the school board. "If you're not familiar with CRT, it is a system rooted in Marxism," said Freund, "We do know educators in the district have issued white privilege tests to students. We know teachers have, through open records requests, in the classroom within our district, found that the school district has spent roughly six figures through many types of funding on training…regarding topics like diversity, inclusion and equity."
Freund quoted, "Dr. Wyatt T. Walker, a friend of Dr. Martin Luther King, stated "CRT chooses race-consciousness over the Enlightenment view of colorblindness as a societal norm."
Parents came armed with information and questioned subject matter in the curriculum as well as the CRT training for teachers and staff. One parent said she found "87 references to equity and socio-political ideology that is a rebranding of Marxist ideas."
"Why is such a radical and controversial curriculum being taught to any children?" said one parent. "Why are adult culture wars being brought to their learning table?"
Another parent said, "Scratching the surface of this socio-political ideology reveals it is a rebranding and repackaging of ideas and theories pulled straight from Marxism—just replace class with race. Why would we ever in America instill doctrine of equity over equality. Why would we choose to instill a theory birthed in Marxism over the declaration all men are created equal and that America is an equal opportunity land that we are all free to strive in this land after life, liberty, and the pursuit of happiness.
"We shouldn't even have to be here discussing something this biased and controversial being put into our public schools."
No parent spoke in favor of Critical Race Theory.
The school board did not respond to any of the comments, as is policy.
"[A website] called casel.org was sent to parents to use as a resource to learn more about SEL," said a parent, "Within five minutes of exploring the website I stumbled across what also is, let me read you some quotes 'We are committed to highlighting the potential and urgency of leveraging SEL to promote educational equity and excellence.'
"These terms are subjective and often disagreed upon. From my perspective equity means everyone gets the same outcome no matter the effort put in. Equality means you earn the outcome based on the effort you put in. And another quote 'transformative SEL represents an as-yet underutilized approach that SEL researchers and practitioners can use if they seek to effectively address issues such as power, privilege, prejudice, discrimination, social justice, empowerment, and self-determination.'
"While these terms may seem reasonable, these are also terms very closely linked to critical race theory which has been banned in other schools. This also does not sound like the definition of SEL that Badger Middle School used to explain to parents.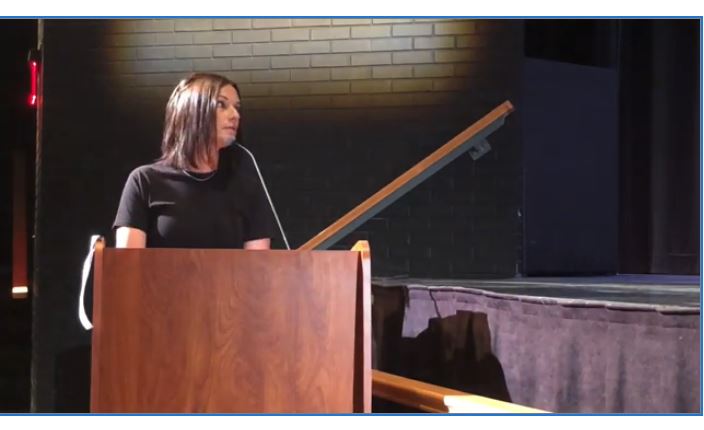 "I'm here to inform you of this disparity and to gain your partnership and participation in identifying and eliminating the elements of critical race theory that exist in the current SEL curriculum. Today we are requesting that the board add the SEL curriculum to the agenda for the next meeting for discussion and possible action."
The Districts Curriculum Committee met Tuesday, Sept. 7, 2021, to discuss social and emotional learning.
The West Bend School Board meets Monday evening, September 13, 2021 starting at 5:30 p.m. at the Silver Lining Amphitheatre at the West Bend High School.