Active-shooter training to be held in neighboring Dodge County | By Amy Nehls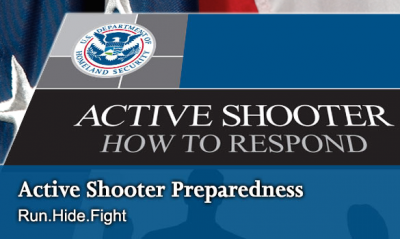 Jan. 12, 2018 – Dodge Co., WI – Dodge County Emergency Management is coordinating with members of the first response community to conduct a full-scale exercise, that will test its ability to work together to manage the response and recovery phases of an active shooter incident. This exercise will build on the previous tabletop and functional exercises held in 2017.
The exercise will take place on Monday, January 15, 2018 (Federal Holiday – Birthday of Martin Luther King Jr.).
County buildings and employees will be participating at the following times/places:
8AM – Noon – Dodge County Courthouse (210 W. Center Street)
1PM – 2PM – Henry Dodge Office Building (199 County Road DF – 3rd Floor)
2PM – 3PM – Dodge County Highway Department (211 E. Center Street)
3PM – 4:30PM Dodge County Administration Building (127 E. Oak Street)
In order to allow employees to participate in this important learning opportunity, some offices and buildings will be closed for a period of time. There will be signs posted on all the participating buildings. If you have business that must be conducted at one of the county buildings on Monday, Jan. 15, 2018, please plan accordingly, as normal business operations will be suspended at each building during its execution of the drill.
The county website will have notice of the exercise posted, as well as the individual department's webpages.
Thank you for your support of this valuable, learning opportunity.
If you have any questions or concerns, please feel free to contact Dodge County Emergency Management Director, Amy Nehls.