September 13, 2023 – Cambridge, WI – Alexander Jastrab, 98, born and raised on the near northside in Chicago, IL died at his home in Cambridge, WI on September 6, 2023.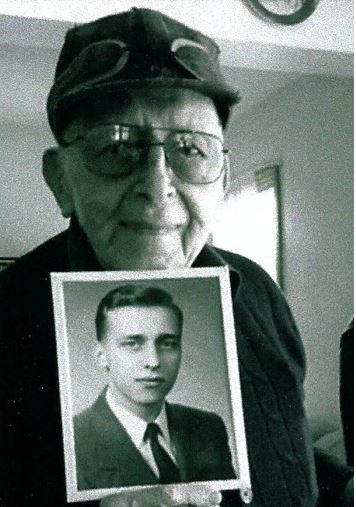 Funeral services will be held on Wednesday, September 13, 2023, at St. Pius the X, 701 W Water St, Cambridge, WI 53523. Visitation 10 a.m. followed by a funeral Mass at 11 a.m.
"Al" was a devoted husband and family man who always had a dad joke at the ready, and was a consummate engineer and patent holder, who was willing to explore and explain the inner workings of any device to whoever was willing to listen.
He was a decorated Army Air Corps B-17 crew member and combat veteran who served in the European Theater in WWII. He always stood up for the underdog, didn't like bullies, and fought injustices where he saw them.
He was a devout Catholic and member of the Knights of Columbus. He joins his beloved wife Joyce (nee VanDerAue); his parents: Franciszek and Ludwika Jastrzab and, and his siblings: Wladislaus, Stella, Casimir, Helena, Helen, Frank jr., who preceded him in death.
He is survived by his seven children: Judy (Rick), Jaime (Gail), Jerome (Dagmar), Jennifer, Joel (Stacy), Joann (Karen), and Janet (Phil); and his 15 grandchildren, and 3 great grandchildren.
The family wishes to gratefully acknowledge the incredible staff at the William S. Middleton Memorial Veterans Hospital in Madison, WI for the exceptional care they provided to our father in the twilight of his life, especially Nancy Smiegowski and Dr. Sabina Agrawal.