May 24, 2020 – Allenton, WI – Allenton American Legion Fohl-Martin Post 483 had a busy morning Sunday, May 24, 2020 paying their respects at various cemeteries including St. Lawrence, St. Mathias [Nabob], St. Peters [Aurora and Beaver Dam Roads], St. John's [Beaver Dam and C.R. WW], Zion Church [C.R. D and Midland Drive], St. Anthony, Sts. Peter & Paul [Nenno], and Sacred Heart [Allenton].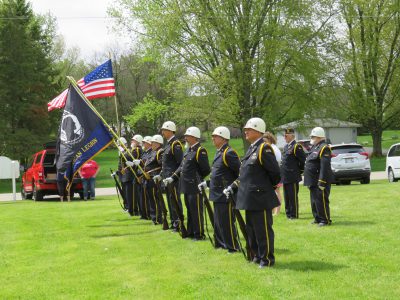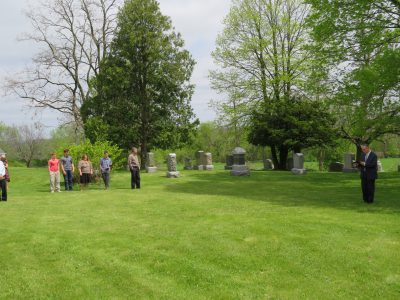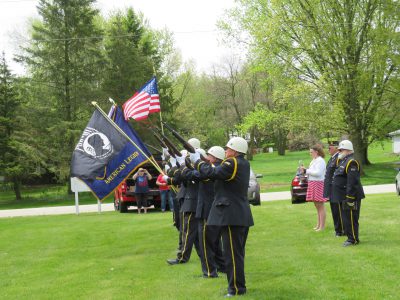 Ten members of the Honor Guard participated lead by Captain Ralph Hagner.
Pictured are members of St. John's Evangelical Church with the Pastor.
Post 483 Honor Guard with Bugler Allison Loosen, Captain Ralph Hagner and Chaplain of the Day Vincent Strupp
Best Wishes for a great day,
Ron Naab