Allenton Picnic starts tonight with fabulous fish fry and music by FM Rodeo | By Ron Naab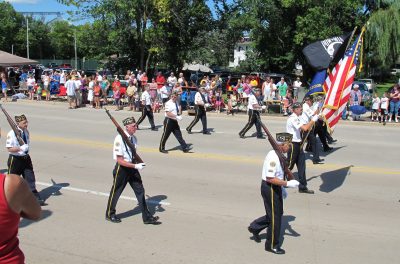 August 18, 2017 – Allenton, WI – Allenton American Legion Post 483 Co-Chair Rodney Delcore and Allenton Volunteer Fire Department Co-Chair Dylan announced that plans are well in place for the 2017 Allenton Annual Picnic the weekend of August 18 – 20.
This yearly event takes place at Allenton Veterans Park on First Street in Allenton. There are many exciting events happening for all ages and groups staring Friday night with a Fish Fry followed by an evening of awesome country music performed by FM Rodeo in the lower area of the town hall.
On Saturday there will be a full day of activities. Starting at 10 a.m. with a 5K Run/Walk through Allenton, at noon there will be a Bags Tournament.
For more information on either event contact [email protected] or Allenton Volunteer Fire Department Facebook page.
For the family Flight for Life air ambulance will be on grounds, landing around 1 p.m. Saturday followed by Kids Waterfights at 2 p.m. and fire department waterfight tournament at 4 p.m. For evening entertainment will be Bingo and music in the pavilion featuring Gary Cross.
Throughout the weekend rides will be offered by Voss Marshland Rides and Amusements along with Car Seat Checks at 11 a.m. and a kids' Obstacle Course.
"We believe we offer one of the most entertaining and enjoyable parades in southeastern Wisconsin," said Ron Naab, chair of the Sunday Parade.
"This year we have seven bands performing– West Bend Community Band, Hartford City Band, Oshkosh VFW Band, Pommersche Tansdeel Freistadt, Green Beret Marching Band, Dual County Band and the famous Slinger High School Marching Band. The parade steps off from the Allenton Fire Station at 11:30 a.m. on Sunday the 20 of August.
Following the parade there will be a concert in the park featuring all 7 bands performing. There is no pre-registration required for floats or other entries. The only requirement is to be at Zuern Building Products by 10:30 a.m. for staging.
The parade committee awards eight prizes for floats entered.
Hope to see you at this year's Allenton Picnic.