Allenton, WI – Thank you for everything you do to support the EMS services provided by our department especially in these difficult times. We are going to show our gratitude for the support from our community this week with an apparatus parade through sections of our EMS protection area.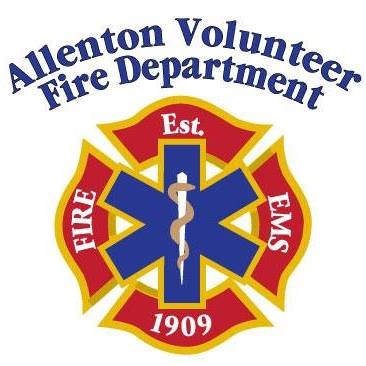 Due to COVID and school being virtual we are not able to award ambulance rides and doing our traditional EMS week demonstration at school this year. We are planning to leave our station shortly after 5 p.m.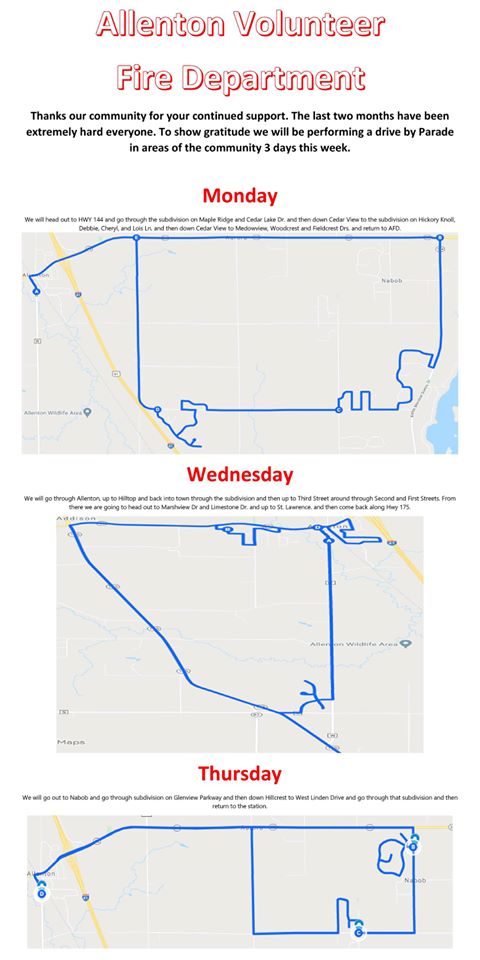 On Monday we will go out to HWY 144 and go through the subdivision on Maple RIdge and Cedar Lake Dr. and then down Cedarview to the subdivision on Hickory Knoll, Debbie, Cheryl, and Lois Ln. and then down Cedarview to Fieldcrest and Woodcrest Drs. and return to AFD.
On Wednesday we will go through Allenton, up to Hilltop and back into town through the subdivision and then up to third street around through second and first streets. From there we are going to head out to Marshview Dr and Limestone Dr. and up to St. Lawrence. and then come back along Hwy 175.
On Thursday we will go out to Nabob and go through subdivision on Glenview Parkway and then down Hillcrest to West Linden Drive and go through that subdivision and then return to the station.