American Companies Continues to Grow | By Emily Liddicoat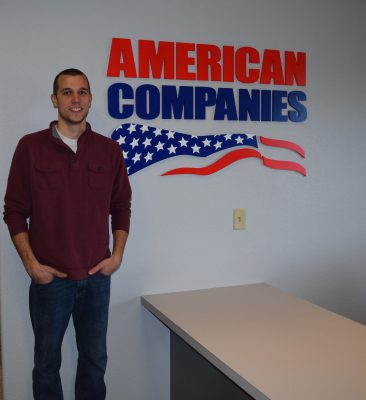 Nov. 4, 2018 – West Bend, WI – American Companies in West Bend has grown its number of employees by 66 percent this year.  The most recent addition to the team is Site Manager, Stephen Houdek.
Houdek grew up in Brown Deer and Cedarburg and graduated Cedarburg High School.  Houdek graduated UW-Milwaukee with a bachelor's degree in Mechanical Engineering.  He currently lives with his wife in Trenton.
"I am excited to be a part of the team at American Companies," said Houdek.  "We can uniquely serve our customers through our spirited and honest approach to helping them realize their dreams."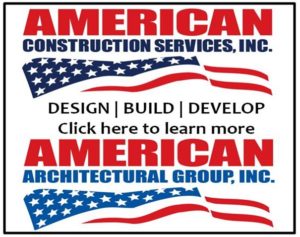 "We are excited to have a high-quality young man and professional engineer such as Stephen join our team," said Kraig Sadownikow, President of American Companies.  "He exemplifies our core values and we are confident he will help lead the next generation of our organization.  At American Companies, we continue to identify and recruit high-quality individuals who are committed to teamwork and offering our customers the best possible service available."
Houdek is currently managing the West Bend Medical, Delta Defense Parking Lot, and Cambridge Apartments projects at American Companies.
When Houdek is not busy managing projects, he enjoys woodworking, hiking, and camping.  He also likes to spend time fixing up his house and doing yardwork.
About American Companies
Together, American Companies are a full-service Commercial Design l Build l Develop l Real Estate firm which includes American Construction Services (ACS), American Architectural Group (AAG) and American Commercial Real Estate (ACRE).  Since 1980, ACS and AAG have built a solid reputation through their expertise in construction management, architectural design and structural engineering.  ACRE was added in 2018 to round out their portfolio by offering property sales, leasing, management and investment services.
American Companies are based in West Bend, WI and serves the northern Midwest states.  They specialize in commercial and industrial buildings including hospitality, medical, retail and multi-family facilities.
At American Companies, "Our job is to allow you to do yours."