January 11, 2021 – Hartford, WI – The City of Hartford Plan Commission meets at 5:30 p.m. tonight, Monday, January 11, to discuss a request by Washington County to annex approximately 283 acres located north of the Rubicon River and south of Clover Road.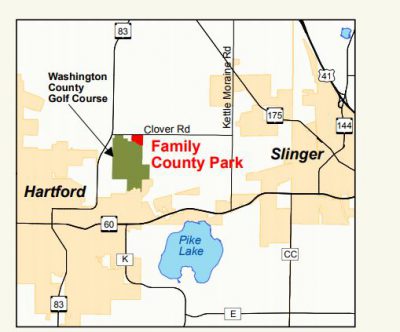 That parcel is northeast of the Washington County Golf Course. According to the City of Hartford 2030 Smart Growth Plan the County wanted to retire Family Park and then divide 3-4 acres of land into small residential lots or a small condo development.
The property in question is currently located in the Town of Hartford. Annexation into the City of Hartford is being proposed by Washington County, which currently owns Family Park.
The proposed executive summary for the annexation petition (posted below) indicates, "The proposed annexation would allow the residential development of Family Park and serves the need of the petitioner. In addition, the annexation makes future annexations in this portion of the City's growth area easier to accomplish."
Jamie Ludovic is Washington County Central Services Director. She said the entire property including the County Golf Course land was donated to Washington County in October 1993. See donation documents below.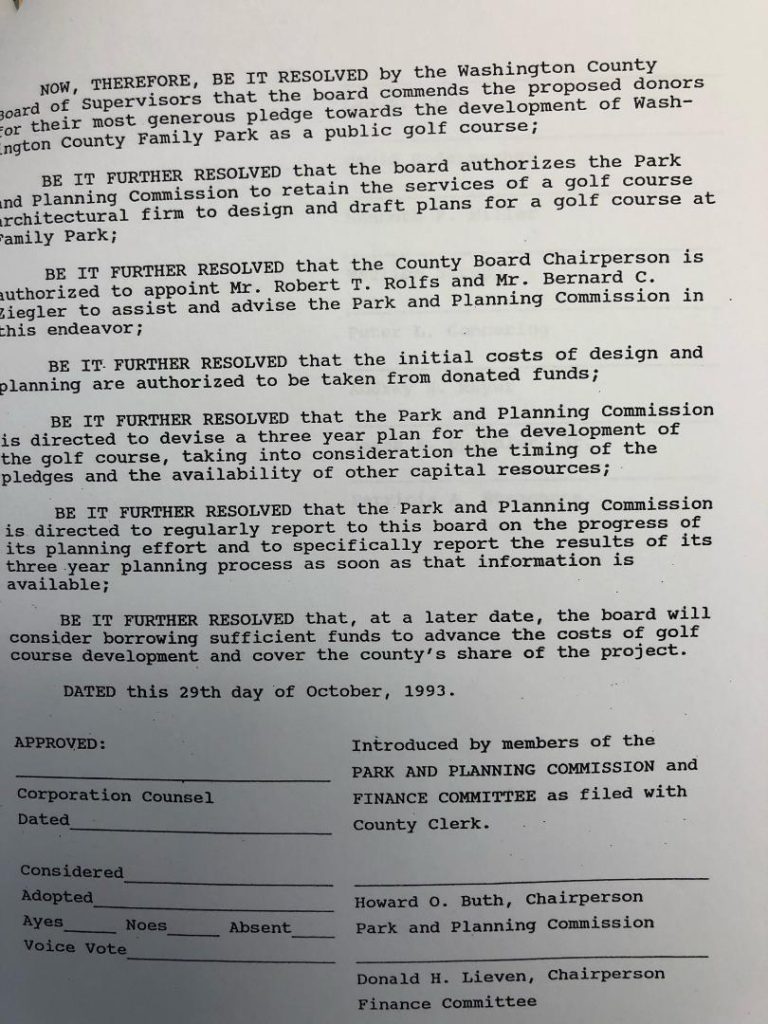 "WHEREAS, although Walter Malzahn placed no restrictions on the use of Family Park, it was his earnest desire that the park be developed as a public golf course to provide an affordable place for family recreation."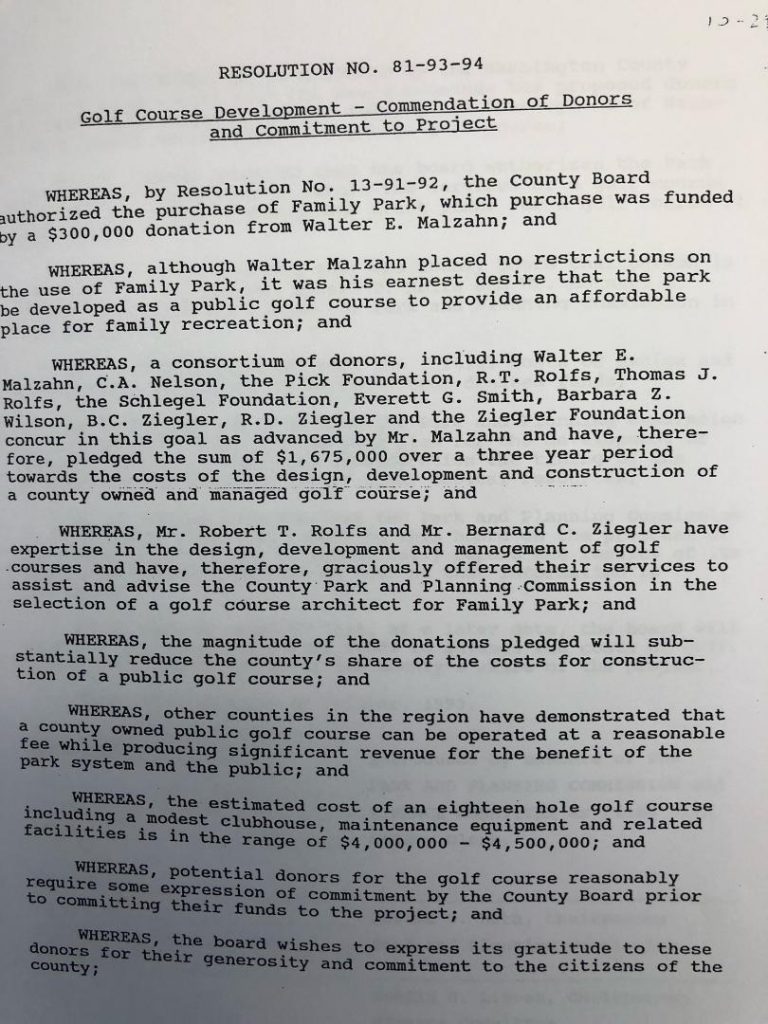 Also note the zoning of that parcel would also need to be changed to meet the requirements for residential development. According to the executive summary, "The Smart Growth Plan currently calls for park development. The annexation petition is accompanied by a request to amend the Smart Growth Plan to allow for residential development in the Family Park area."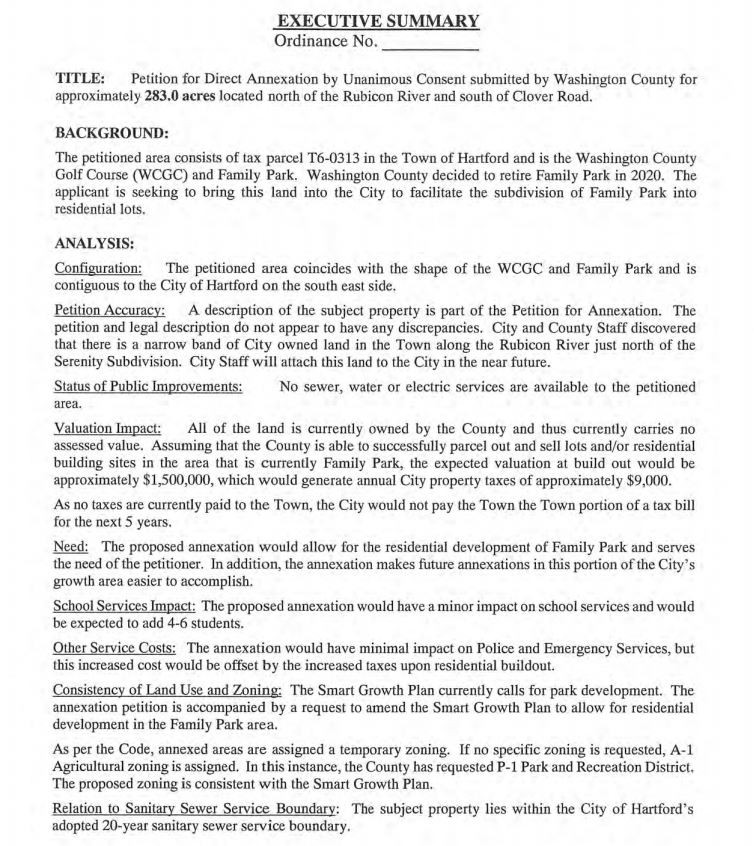 Below is a copy of the City of Hartford 2030 Smart Growth Plan.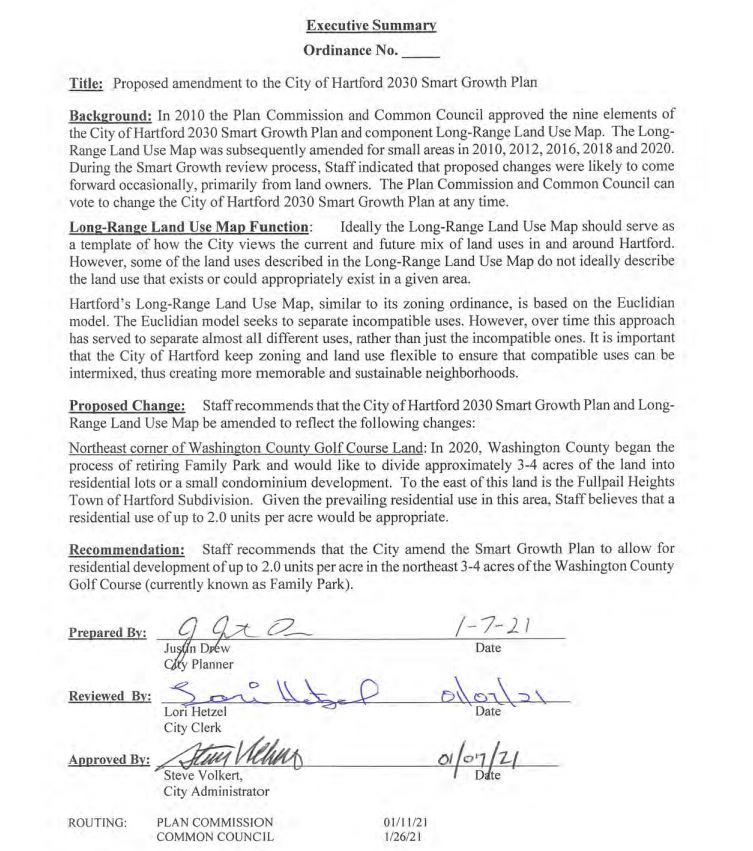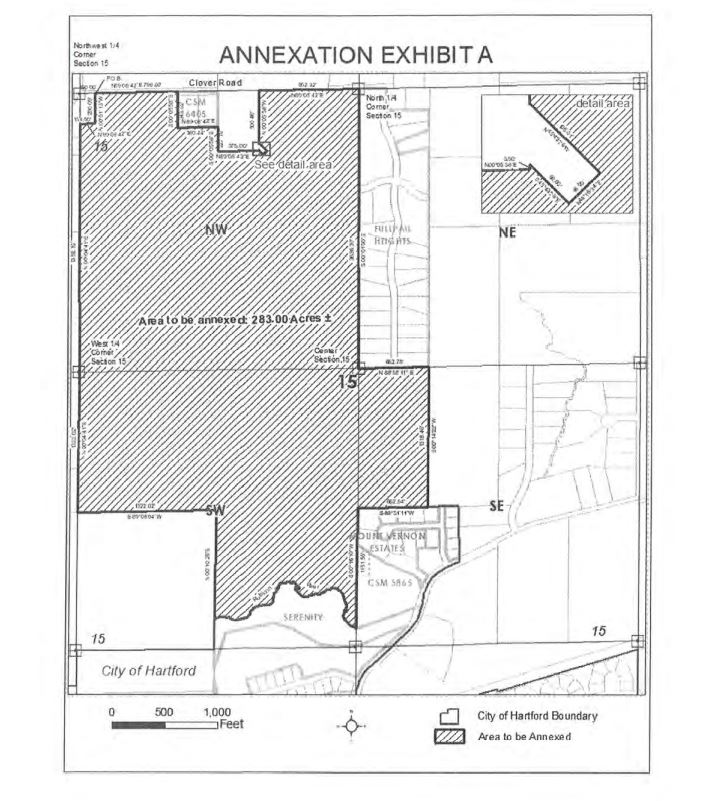 The one message Ludovic asked to make clear is ownership and operation of the County Golf Course and how it will not be impacted by this decision. "We don't intend to impact the customers at the golf course," she said. "Washington County intends to own and operate the course. The City of Hartford does not own the course, it is simply located in the City but owned by the County."
Neighbors in the Town of Hartford have expressed concern about the annexation. Click HERE for a letter to the editor.
Tonight's Hartford Plan Commission meeting at City Hall is open to the public.
Click HERE for more information on the agenda.