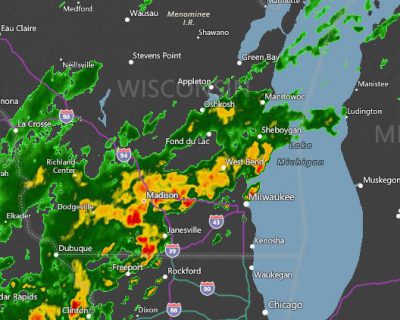 Sept. 5, 2018 – Washington Co., WI – Another storm system is moving through the Washington County area.
The National Weather Service expects the rain to have passed by 3 p.m.
There is a JV football game on tap tonight at 6 p.m. and according to announcer Ron Naab that game between the Slinger Owls and Hartford is still a go.
Click HERE to watch a live broadcast of the game.
UPDATE: It appears the game won't be broadcast live on BoxCast because there is no power at the field.
Graphic courtesy accuweather.com