Washington Co., WI – The Spring Primary is Feb. 21, 2023, and clerks in the Village of Jackson, Slinger, Hartford, and the Town of Kewaskum are among others in Washington County, WI advising snowbirds and military members to submit their applications now for absentee ballots.
Anyone who plans on voting in the February primary or the April 4, 2023 Spring Election can request an absentee ballot.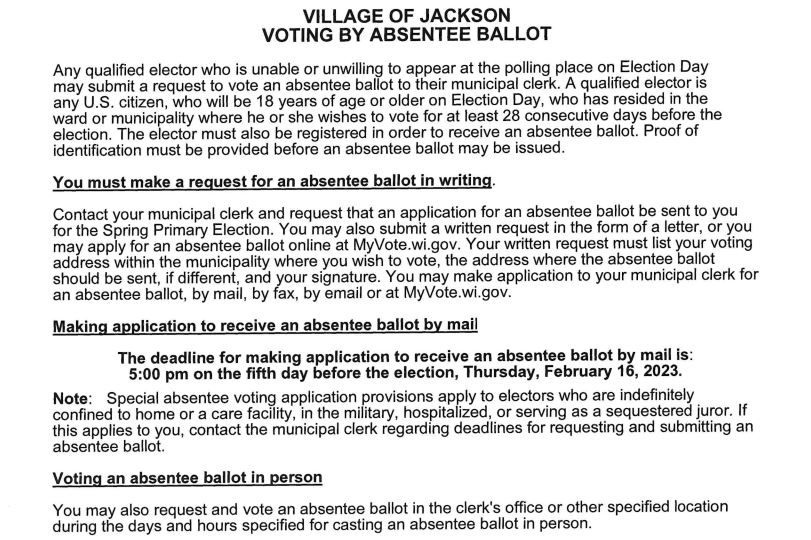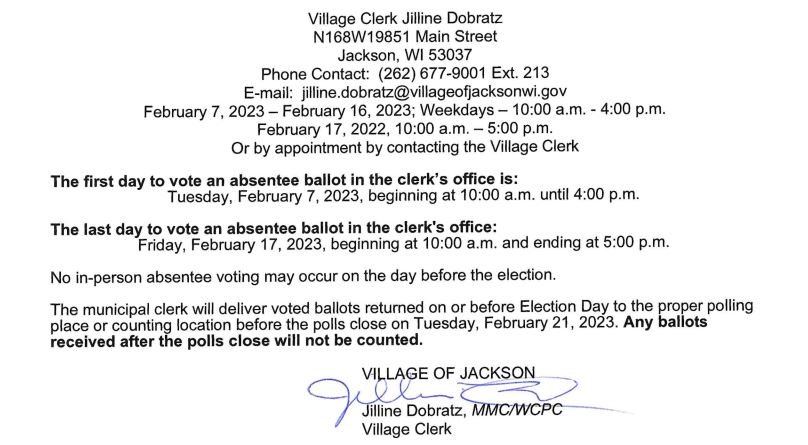 Information is available at the MyVote Wisconsin website.
Click HERE to SUBSCRIBE to FREE local news at
Voters will need to provide an acceptable photo ID and then supply your name, local address, and the address where the ballot should be mailed.
There don't appear to be any primary contests in local races across Washington County, WI.
On the ballot will be the primary for Justice of the Supreme Court. The two top vote getters will advance to the April 4, 2023 Spring Election. The seat on the State Supreme Court opened in December 2021 following the announcement by Justice Patrice Roggensack, 82, that she would not seek another 10-year term. Her current term expires July 31, 2023.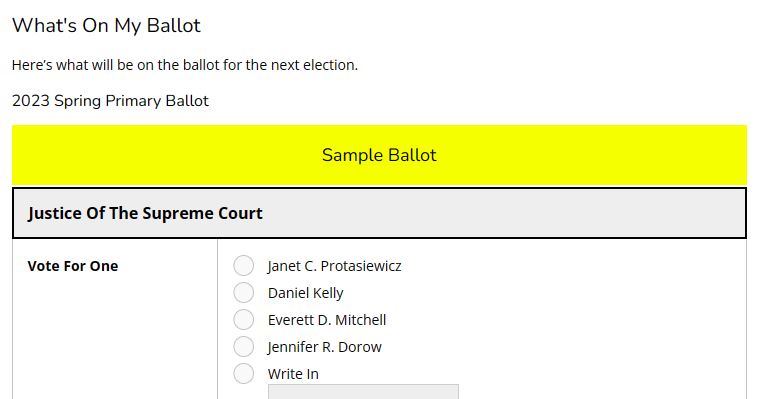 Polling Place Hours: Tuesday, February 21, 2023 from 7 a.m. – 8 p.m.