Area gas prices starting to decline in Hartford and Jackson as regular unleaded drops to $2.27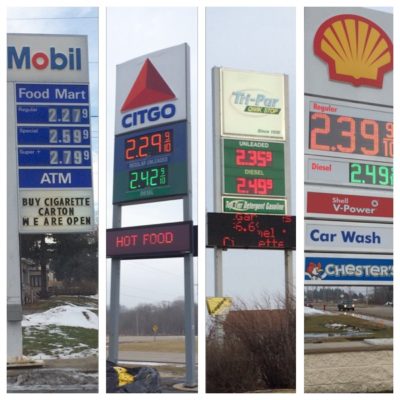 Jan. 20, 2017 – Washington Co., WI – Gas prices across Washington County are starting to decline.
Hartford stations are charging $2.27 and $2.29 for a gallon of regular unleaded and Jackson is down to $2.29.
Elsewhere Slinger is at $2.35 for regular unleaded and Allenton, Kewaskum and West Bend remain at $2.39.
According to GasBuddy.com prices in the Milwaukee area are as low as $2.27 a gallon, Fond du Lac is at $2.29 and in the Sun Prairie/Madison area it's as low as $2.22 for regular unleaded.