Arrest made following situation at 8th Ave. and Elm Street in West Bend
April 28, 2019 – West Bend, WI – West Bend Police took one person into custody on Sunday afternoon around 5 p.m. in the area of Eighth Avenue and Elm Street.
Neighbors said they were told to stay inside their homes as police and members of the SWAT team surrounded a home across from Holy Angels Parish.
Police Chief Ken Meuler was on scene.
Police had guns drawn during the incident which was over in about 30 minutes.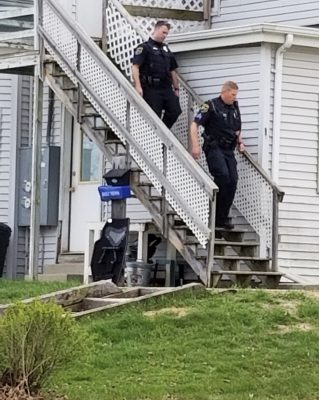 Officers reportedly searched the home after one man was taken into custody.
This is a story in progress. More details will be released when information becomes available.
Photos courtesy Jeff.