Assembly Reps from Washington Co. vote in favor of Middle Class Tax Relief
Feb. 12 – Rep. Dan Knodl (R-Germantown) and other Assembly Reps from Washington County voted as part of the 61-33 majority to reduce the tax burden on middle class families in the State Assembly on Tuesday afternoon. The $340 million tax cut utilizes the significant budget surplus developed by Republicans in the Legislature over the last eight years.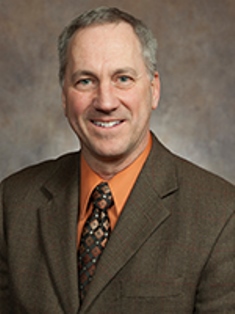 "I was proud to support the Middle Class Tax Cut today in the Assembly, which provides tax relief to nearly 2 million Wisconsinites here in the district and across the state," said Rep. Knodl. "While our plan returns surplus revenue to middle class taxpayers, the plan proposed by Governor Evers and supported by Democrats simply shifts the burden and raises taxes on small businesses and manufacturers by more
than $500 million. Raising taxes on job-creators is not the right way forward."
The Middle Class Tax Cut passed in the Assembly today targets individuals making less than $100,000 and families earning $150,000 or less. It delivers tax relief by increasing the standard deduction for those within those income ranges. Roughly 75% of the benefit in this tax cut will go to those making between $30,000 and $100,000 a year.
"Despite reducing the tax burden by more than $8 billion over the last eight years, we've seen revenue grow by nearly 25% and create eight straight years of budget surpluses here in the state," said Knodl. "These surpluses allow us to invest in our communities and also cut taxes. It's your money, and you should be able to keep more of it in your own pocket."
Other Assembly Reps in Washington County including Rick Gundrum and Tim Ramthun also voted in favor of the measure.
Assembly Rep. Robert Brooks of Saukville also voted in favor of the measure.
Brooks posted, "Today, on Abraham Lincoln's 210th birthday, I joined my colleagues in supporting legislation that provides comprehensive tax relief to hardworking Wisconsinites. President Lincoln was correct: "Ours is a government of, by, and for the people." This tax relief package is a win-win for the people."
The state Senate is expected to take up the measure Wednesday and if approved it will be forwarded to Gov. Evers.