September 8, 2020 – Town of West Bend, WI – There's a bad two-car accident at County Highway NN and Highway Z / Kettle View Drive just northwest of Little Cedar Lake.
A motorist on scene said the roads are closed in all directions. Emergency vehicles are on scene.
The accident occurred around 10:30 p.m.
One person was reportedly trapped in a vehicle.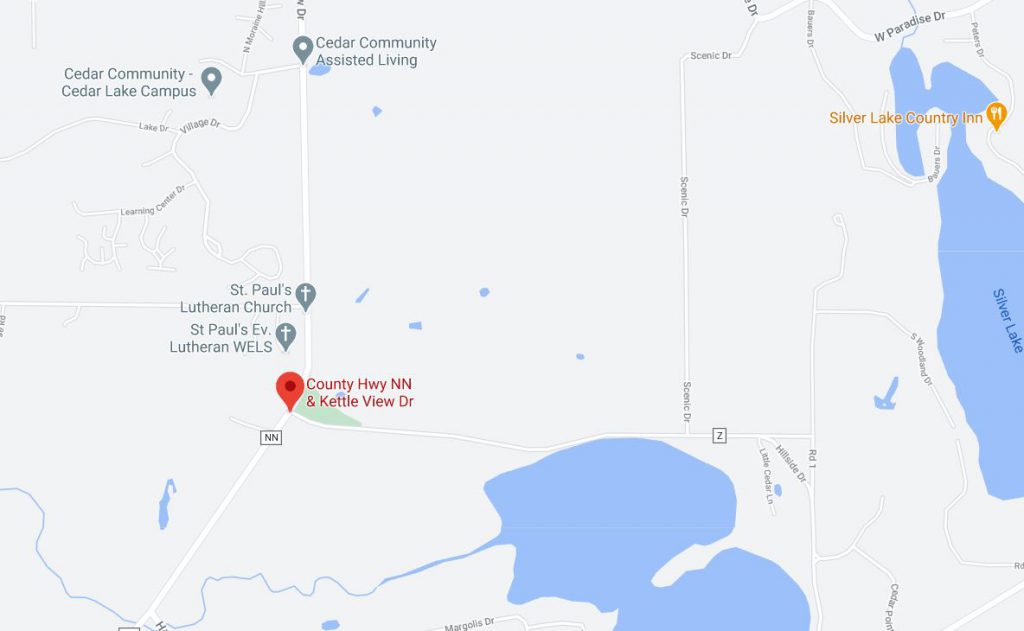 This is a working story and more information will be posted as details become available.