Banner ArtWalk is May 11 at the Museum of Wisconsin Art
March 6, 2019 – West Bend, WI – You are invited to attend the 2019 ArtWalk Sneak Peek Party at the Museum of Wisconsin Art. Get an up-close look at the 2019 hand painted banners by local artists before they are displayed on light poles in downtown West Bend.
These banners turn Main Street in West Bend into an outdoor gallery May through October.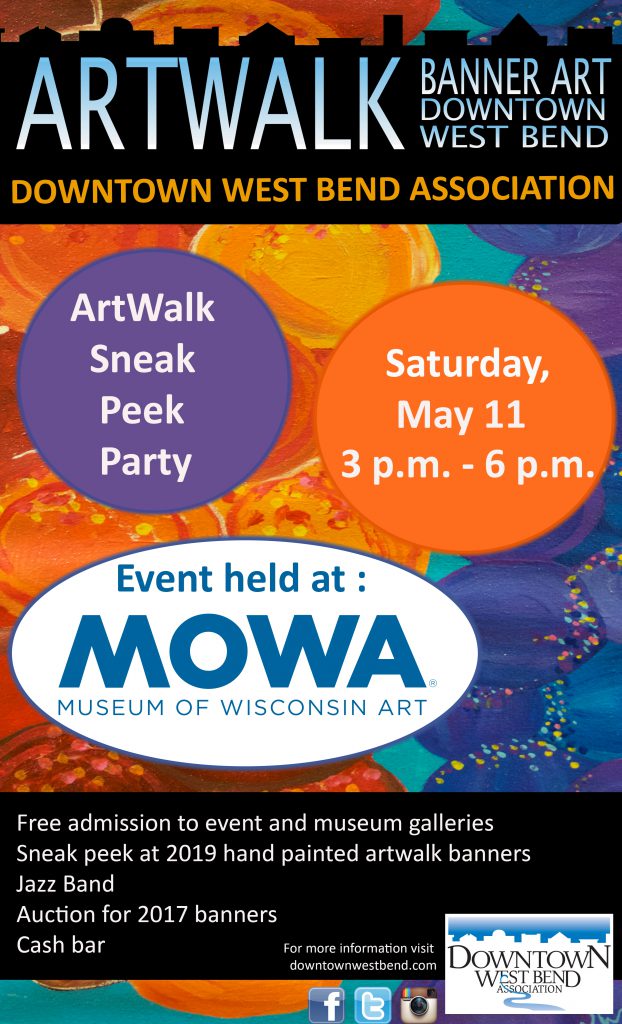 Take a piece of the ArtWalk home with you as a silent auction of banners from 2017 will take place during this event.
Come prepared to bid for your favorite banners.Enjoy music, food and a cash bar.
Admission to the event and galleries is free.
About Author
Judy Steffes
First-run stories from a trusted reporter who has lived in West Bend/ Washington County for over 33 years. Business/faith/education/community/history/arts.