June 21, 2019 – Barton, WI – The Barton Historical Society presents "The History of Blacksmithing" and the importance of this profession in every community in early America.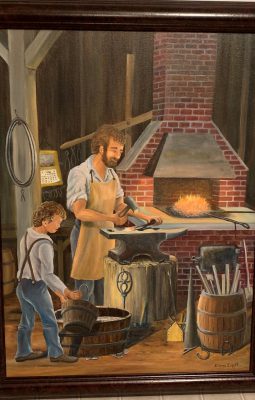 The Barton Historical Society meets Tuesday, June 25 at 7 p.m. at the Barton Roller Mill located at Commerce Street and Barton Avenue.
Jeff Slais with the HBBA will also give us a preview of the "Firefighter's Memorial Bluff" park. You will also be given the opportunity to purchase and engraved paver commemorating a family member of Barton Business.
The evening is free and the public is welcome.