May 3, 2021 – Myra, Wi – The third and final episode of a tour of a historic home in Myra, WI. Located in the unincorporated hamlet is a wood frame 2-story home at 1210 Decorah Road. Contractor Jerry Zelenka of Breezen Properties has been gutting and rehabbing the site that was reportedly at one time a general store, stagecoach stop, Post Office and a home to a family of nine.
Zelenka is handling the remodel with loving care as he tries to preserve and expose the original hardwood beams, the decorative light fixtures and the arched entryways and hardwood trim.
"The basement is in really good shape," he said pointing to an area that once served as the cistern. "The floor joists are original tamarack logs. A lot of times in older buildings the old logs are filled with a powder beetle that eat the beams from the inside out and then turn the logs into powder…. you can literally crush them with your hands."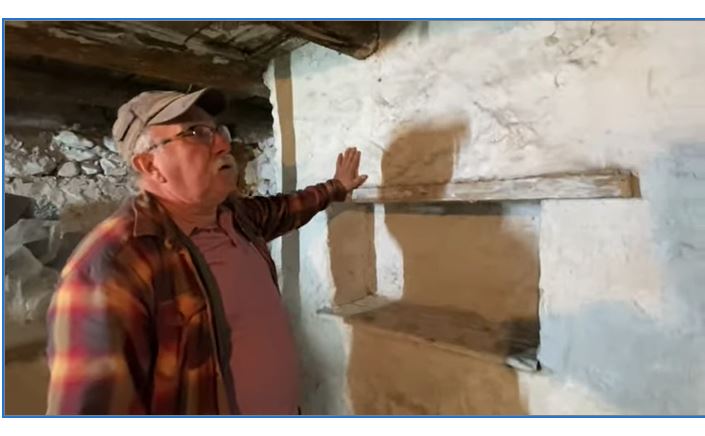 Below are whiskey bottles found in the neighboring barn on the property.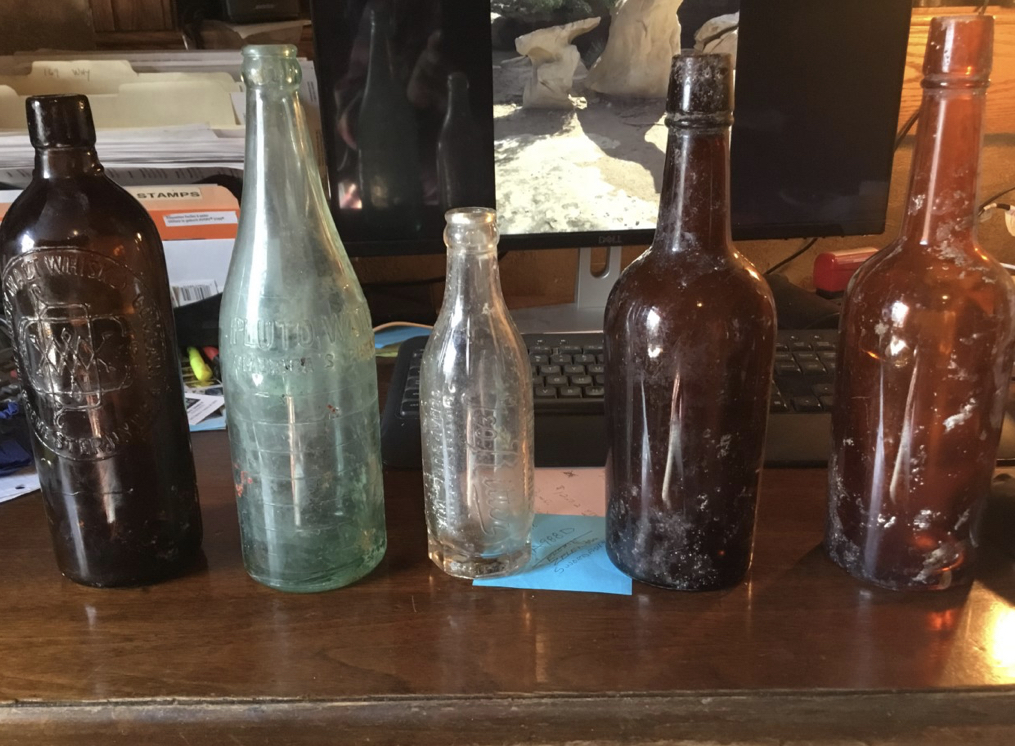 Click HERE to take a look inside the first floor of the home where an old oil burning stove was found on the front porch and signs that wood used in the home was relocated from an even older building.
Click HERE for Part 2 of the home tour where crayon drawings were found behind the walls.