May 3, 2021 – Washington Co., WI – The Friday, July 23 headliner for the 2021 Washington County Fair will be QUEENSRΫCHE with opening band Autograph.
"We are excited to have these two national headliners perform at the annual Washington County Fair that showcases the Silver Lining Amphitheater," said Fair Park executive director Kellie Boone.
QUEENSRΫCHE is one of hard rock's most respected and celebrated acts, selling 30 million albums around the world across a 30-plus-year career.
Queensrÿche built a dedicated legion of fans traveling the globe on tour with fellow rock giants Iron Maiden, Guns N' Roses, Metallica, Judas Priest, and Def Leppard.
Opening for QUEENSRΫCHE, Autograph left an everlasting imprint on Rock 'N' Roll. The platinum-selling Southern California hard rock juggernauts gave the world the ubiquitous hit "Turn Up the Radio" seminal albums such as Sign In Please [1984], That's The Stuff [1985], and Loud and Clear [1987] as well as unforgettable sold out shows alongside everybody from Mötley Crüe and Ronnie James Dio to Van Halen and Aerosmith.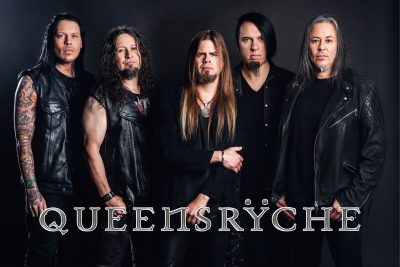 Given those accolades, when they disbanded in 1989, they never left the hearts and minds of millions of fans around the globe. Simply put, a reunion was both inevitable and essential; and successfully touring again since the beginning of 2014.
The 163rd Annual Washington County Fair kicks off on Tuesday, July 20 and runs through Sunday, July 25. A full schedule of events can be found at wcfairpark.com/Fair/
VIP Reserved Seating tickets will go on sale for AIS Members on Wednesday, May 5 at 9 a.m. and to the public on Tuesday, May 11 at 9 a.m.
General Admission to the Fair includes Lawn Seating at no additional cost. For VIP Reserved Seating that includes General Admission to the Fair, ticket prices range from $25 to $30.
Want to Have Access to Pre-Sale Tickets?
Join AIS! The Washington County Agricultural & Industrial Society (AIS) is a non-profit member organization that oversees the daily operations of Fair Park. Included in all memberships is first-hand knowledge and pre-sale opportunities to events at Fair Park and the Washington County Fair. More information at: