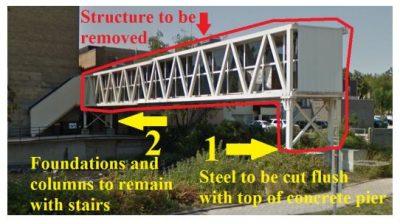 March 29, 2017 – West Bend, WI – The Downtown West Bend BID Board moved forward on a number of items during this weeks meeting.
There was a contract for $4,900 awarded to Scott's Landscape to take care of the plants in the BID district, which includes the area on Main Street and Sixth Avenue from Hickory to Highway 33.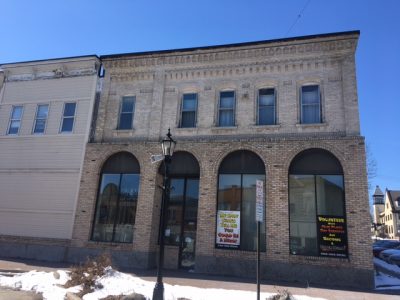 The BID also approved moving forward with recycling containers with blue lids and there was some talk about the sale of the Sears building and what would it take to possibly purchase the property, level the building and turn it into parking. The guess was the space could accommodate 24 vehicles.
Dist. 7 alderman Adam Williquette provided an update on removal of the 'Bridge to Nowhere.'

In January 2016 the BID agreed to post a $75,000 surety to remove the bridge if plans to save it and rehab it didn't move forward in a 1 year time span.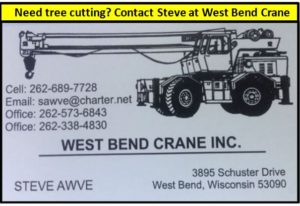 Time ran out and the BID was the hook.  A contract was awarded to West Bend Crane Inc. and Steve Awve to remove the bridge for $25,000.
That project should get underway in the next two weeks.
There are a ton of stipulations behind the removal including cutting it off at the footings, keeping the stairs to the west intact, fixing up the landscape.
Click HERE if you want to take a look at the contract.