Washington County, WI –  Bilda's famous Smoked BBQ Platter is the Thursday Special at Bilda's Friess Lake Pub, 4493 Hwy. 167, Hubertus, WI.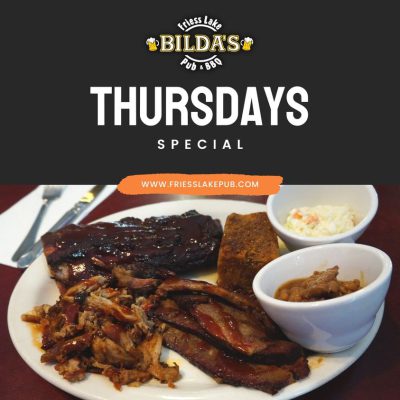 BBQ ribs, brisket, and tender smoked pork with baked beans, cole slaw & cornbread. Hungry yet?
Click HERE to SUBSCRIBE to FREE local news at
Enjoy Close-Up Magic with Caleb Hyatt while you eat; Thursdays from 5:30 p.m. to 8:30 p.m. Bring the family!