Blood drive today until 6 p.m.at the West Bend High Schools! Click here to sign up and donate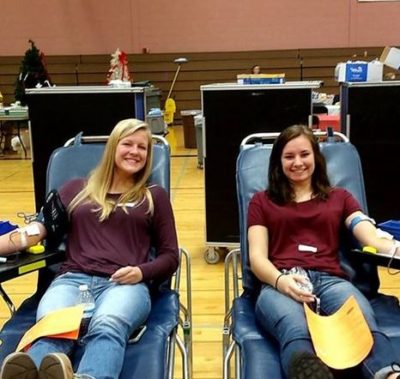 Dec. 14, 2016 – West Bend, WI – Give the Gift of Magic today! Every day, 50 local hospitals served by the Blood Center of Wisconsin need more than 800 units of blood. This need does not take a break for the holidays.
Today, Wednesday, Dec. 14,  the WBHS Student Council (STUCO) invites you to Give the Gift of Magic at its annual blood drive taking place in the South Gym.
Walk in or sign up online to donate blood through 6 p.m.
Photo courtesy DJ Clark