West Bend, WI – The annual boat parade took off from Cedar Lake Sales just before noon on Tuesday as 39 boats were trailered to State Fair Park for the annual Milwaukee Boat Show.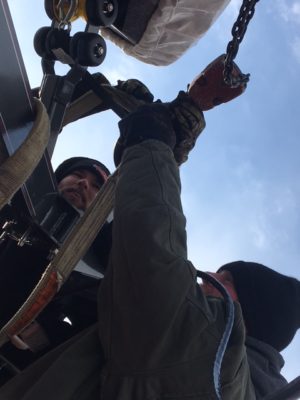 After the fellas hook up the trailers and haul the boats to Milwaukee another guy on a tractor and lines up more boats in the parking lot so the drivers can come back and repeat the process.
Cedar Lake Sales will show off several dozen different models of fishing boats at this year's Boat Show.