West Bend, WI – During the month of October the team at Bob's Main Street Auto & Towing in West Bend is offering free* brake pads.
For every brake service performed at one of our shops, our customers will receive their brake pads for free and just pay for the labor and other parts needed. Each shop, 115 W. Decorah Road or 1200 Main Street in West Bend, will donate 10% of that brake service to The Cleveland Clinic Breast Cancer Vaccine Research Fund.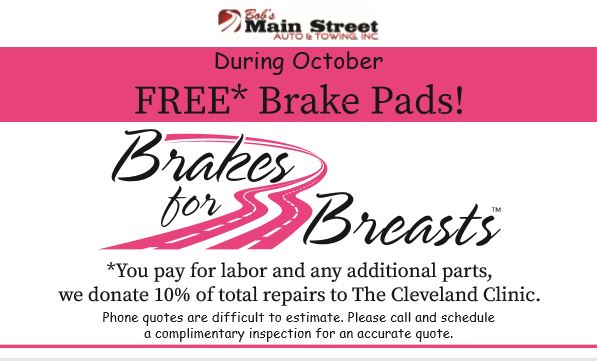 Prevention is the Cure!
Dr. Vincent Tuohy, and his team, at the Cleveland Clinic have successfully tested a Breast Cancer Prevention Vaccine in his lab and are working to take it to human trials. Please help us support Dr. Tuohy's research and help create a world where your daughters and granddaughters will never have to worry about the tragedy of facing breast cancer. Right now his vaccine is specific to triple negative breast cancer, the most lethal form of breast cancer with no real treatment.
Dr. Tuohy has received the funding that takes care of FDA, trials, etc., and our donations go strictly to research. The research is to continue the vaccine efforts with the other three forms of breast cancer, ovarian cancer, prostate cancer and possibly a host of other diseases.
This is groundbreaking – don't miss out on a chance to make a difference!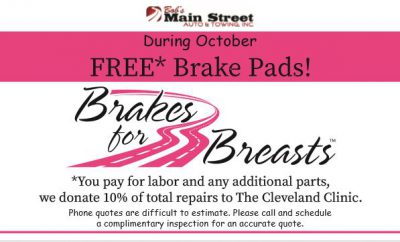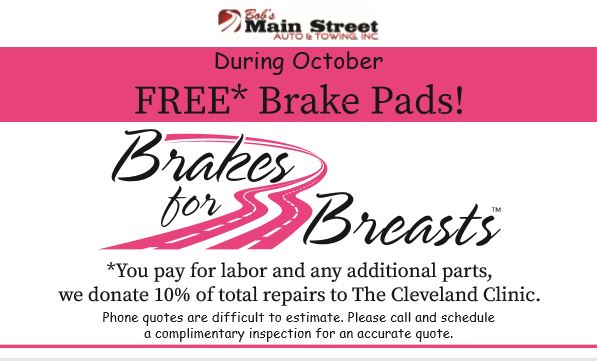 Help us put the Brakes on Breast Cancer—and in return, we'll give you FREE BRAKE PADS