March 17, 2020 – West Bend, WI – Our family here at Bob's Main Street Auto & Towing in West Bend is taking extra precautionary measures against the Coronavirus. During this time, Bob's Main Street Auto is fully sanitizing the office space, waiting areas, and vehicles throughout the day.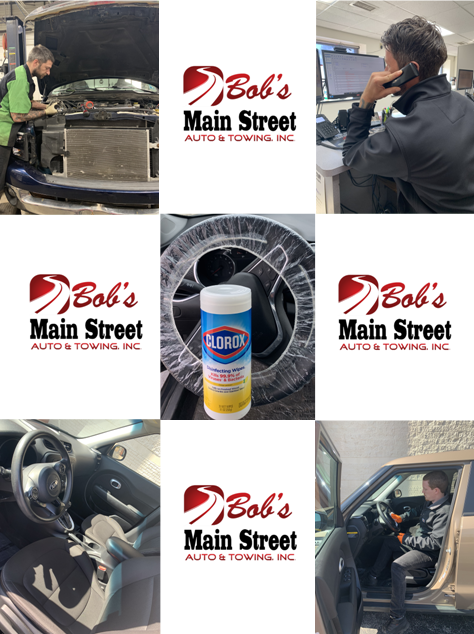 If you feel comfortable bringing your vehicle to Bob's Main Street Auto, the staff is cleaning and disinfecting its shuttle between rides.
However, if you do not feel safe driving and want to stay in the comfort of your own home, Bob's Main Street Auto will gladly pick up your vehicle and return it to you after service.
Payments can be made over the phone.
"While we have your vehicle, we will disinfect it and use plastic steering wheel covers and floor mats," said business owner Laurie Rate. "Also, while working and handling your vehicle our team will be wearing gloves. Our complimentary loaner and rental vehicles are also being disinfected between uses as well.  These steps are not new at Bob's Main Street Auto as the company has always operated at a high level of cleanliness; it is important our guests feel safe and comfortable."
If we can help or accommodate you in any way please give us a call.
1200 N. Main Street
West Bend, WI 53090
262-338-3670
115 W. Decorah Road
West Bend, WI 53095
262-335-2277