Hartford, WI – The Jack Russell Memorial Library in Hartford (JRML) is hosting a Book Launch Party to meet local author Holly Quinn and roll out her new book A Crafter Quilts a Crime.
Quinn's new book is the third of three in her Handcrafted Mystery Series.
"If you like cozy towns and mystery without the gore this series is for you," said Quinn. "Most like to read the series in order but you don't necessarily have to."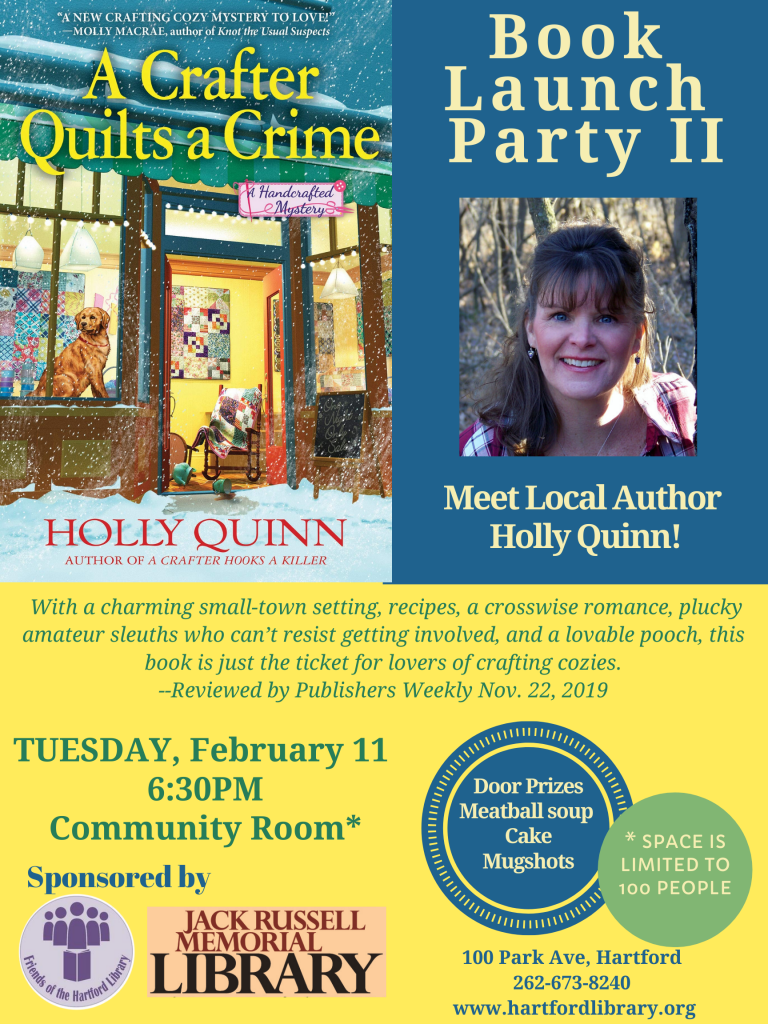 A Crafter Quilts a Crime is due to release Feb 11, 2020 Amazon already has pre-orders up.
The first book of the series, A Crafter Knits a Clue, was released in the fall of 2018.