Bringing back a taste of history: Bibinger's sign finds a home – Can you decipher the significance of the location?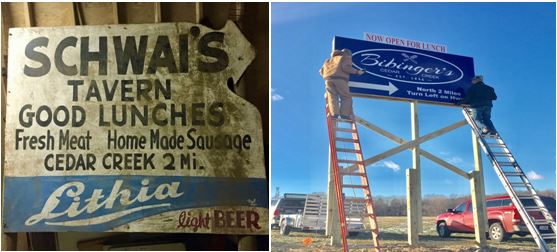 Dec. 9, 2016 – Town of Polk, WI – A couple of hardy souls braved the cold temps and put up a new sign for Bibinger's.
The restaurant, 3747 Cedar Creek Road, opened this past August in the former Schwai's.
There's some historical significance to the placement of the new sign. On a trivia note:
Can you identify the new location?  2. What is the significance?
Good luck!
Photo courtesy Kevin Zimmer.