British invasion in West Bend – Mind the Gap
If you're a fan of The Beatles, Downton Abbey, or Marmite – then you're going to absolutely LOVE Mind the Gap, the new English import store, 121 S. Main St., in downtown West Bend.
Owner Robert Tye of Kewaskum hails from Essex. He's been stocking store shelves with Guinness chips, English chocolate flakes and Dr. Who collectibles.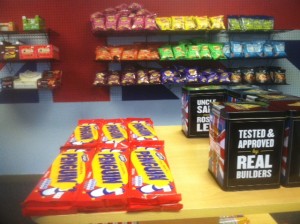 "The main part of the business will be English toys, umbrellas, and British pop culture," said Tye.
The couple said items connected to British culture are on the rise including Harry Potter, Dr. Who, and Sherlock Holmes.
By July, Tye would like Mind the Gap to carry English beer and have a beer-tasting section.
Mind the Gap will be open seven days a week starting at 10 a.m.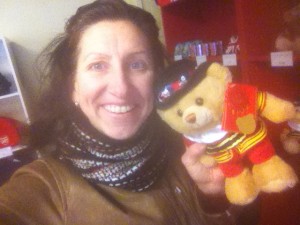 Mind the Gap is an English saying related to the underground rail system. When the train pulls in there's a familiar voice that says 'Mind the gap' because you've got to get across that space to get on the train. A soft opening will be held in the coming weeks as the store prepares a grand opening March 1.