February 21, 2023 – Washington Co., Wi – Kellie Boone, Executive Director of Washington County Fair Park & Conference Center, announced the Saturday headliner for the Washington County Fair will be Brothers Osborne on Saturday July 29, 2023.
"We are thrilled to have Brothers Osborne performing at the Silver Lining Amphitheater during the 165th annual Washington County Fair," said Boone. An opening act will be announced at a later date.
Click HERE to SUBSCRIBE to FREE local news at
Brothers Osborne are two sons from a working-class family; John and TJ Osborne grew up in a small Maryland water town writing and playing songs for friends and family in their father's shed. John moved to Nashville first to play in other bands and two years later, TJ joined him.
It was then they formed Brothers Osborne as a duo that blends equal parts country and rock into one of the freshest, most identifiable sounds to come out of Nashville in recent years.
Standing as nine-time GRAMMY nominees, the singer/songwriter siblings recently took home their first trophy for Best Country Duo/Group Performance ("Younger Me") at the 64th GRAMMY Awards.
The duo scored its fourth Vocal Duo of the Year trophy at the 55th annual CMA Awards, in addition to being named ACM Duo of the Year three times. Overall, Brothers Osborne have collected five CMA and six ACM trophies.
Brothers Osborne's deluxe edition of their GRAMMY nominated third studio album, Skeletons, is out now.
Originally released in October 2020, Skeletons features their recent single "I'm Not For Everyone," as well as their Top 25 hit "All Night." Included on Skeletons Deluxe, "Younger Me" was released in response to the overwhelming support TJ received after sharing his personal story. John and TJ wrote and produced the track, with Kendell Marvel serving as an additional co-writer.
Initially breaking through with their debut album Pawn Shop, the Gold Certified project featured three GRAMMY-nominated tracks including the 2X Platinum Certified No. 1 smash hit "Stay A Little Longer," Top 10 Platinum Certified hit "It Ain't My Fault," and Gold Certified Top 25 hit "21 Summer."
Their sophomore album, Port Saint Joe, was nominated for Best Country Album at the 61st
GRAMMY Awards and includes the Top 40 GRAMMY-nominated singles "Shoot Me Straight" as well as "I Don't Remember Me (Before You)." Brothers Osborne just wrapped their headlining WE'RE NOT FOR EVERYONE TOUR and have previously toured with Chris Stapleton, Eric Church, Little Big Town, Miranda Lambert and more.
The 165th annual Washington County Fair kicks off on Tuesday, July 25 and runs through Sunday, July 30.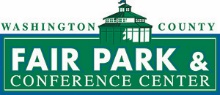 Reserved Seating tickets will go on sale for AIS Members on Monday, February 27 at 9 a.m. and to the public on Monday, March 6 at 9 a.m.
General Admission to the Fair includes Lawn Seating at no additional cost.
Reserved Seating includes a separate bar, bathrooms and General Admission to the Fair. Ticket prices range from $45-$55.
Want to Have Access to Pre-Sale Tickets?
Join AIS! The Washington County Agricultural & Industrial Society (AIS) is a non-profit member organization that oversees the daily operations of Fair Park. Included in all memberships is first-hand knowledge and pre-sale opportunities to events at Fair Park and the Washington County Fair.  Click HERE for more information.