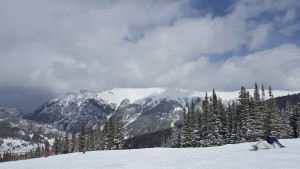 Today was a great day. We started skiing bowls with fresh powder and no tracks.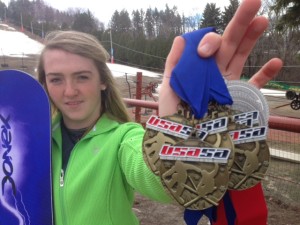 It was a ton of fun and I was really happy and excited to be out here at Copper.
After lunch I switched over to my Alpine board and was working with one of my coaches to make some great turns.
It felt great to really feel the way my board is suppose to ride.
Overall it was an amazing day.
More stories about Bullis and her snowboarding career at prepping for national competition.